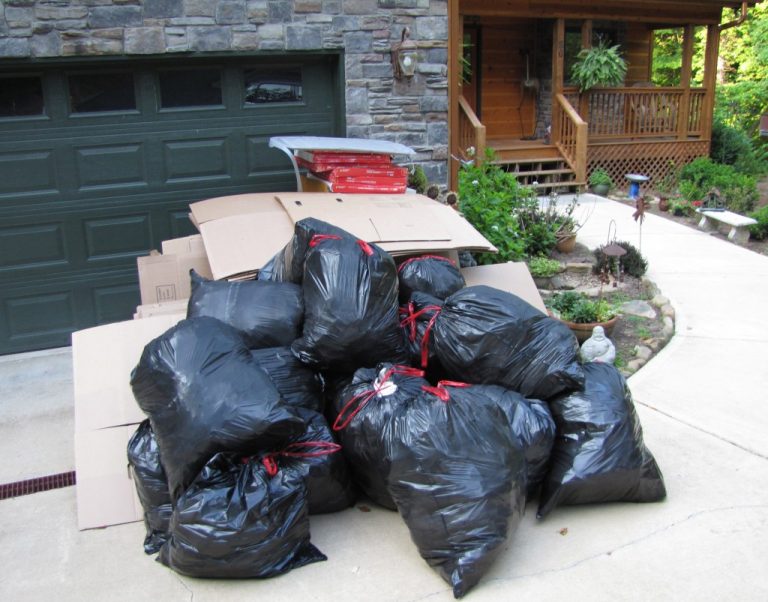 When I was a kid, I could walk to the store with my $1 allowance and come home with my small arms loaded with full-sized candy bars, sodas, and penny candy. Enough to last me a week! Well, that's not true – at least the weekend the way I ate candy. But, when I was a kid, $1 went a long way. Nowadays, a $1 doesn't even get you a soda, barely an apple.
Often, with the weather as nice as it is, people get the 'clean-out-the-garage' bug. Some are moving, others still have house and yard projects. Regardless of your agenda there always seems to be stuff to get rid of (which usually is the goal). But dumps often have a minimum fee and weekly garbage service will not only charge you extras, but it will take months to dispose of the pile of 'get rid ofs.'
If you're searching for another option and stumbled upon our site – welcome! You've found the perfect alternative. While things truly have become more expensive over the years, Go Trashy is one of the good deals out there. Take a look for yourself at just one example of what $99 will get you.
And remember, all you have to do is decide what you're getting rid of and contact us via our app for on-demand service (iPhone, Android). No phone calls necessary! Our carefully screened haulers will come to you, load it, and donate it, recycle it, or haul it to the dump. It's all included in the price and done with the touch of a button. Download the app today (iPhone, Android) and enjoy that soda as your Go Trashy does the rest.