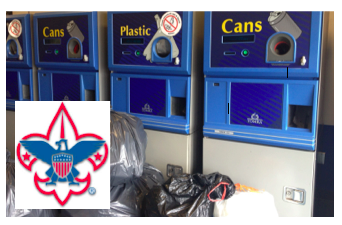 Go Trashy is proud to announce its partnership with the Scouts of America as we roll out our Bottle Recycling Program. Consumers will be able to donate proceeds from their bottles and/or cans to the Scouts by scheduling a pick up using the Go Trashy App.
Research indicates that bottle and can recycling is on the decline. Homeowners want to recycle cans, but feeding the cans into the redemption machines one at a time is laborious, messy, and inconvenient. In addition, stores can now limit how many bottles they accept if there is a redemption center within 3.5 miles of their location. This makes it even more of a hassle because consumers have to redeem a small amount at a time or drive to a center.
Go Trashy recently conducted a survey that indicated 80% of households would be willing to save and donate their refundable bottles and cans to the Scouts if they could use the Go Trashy app to schedule a free pick up from their home. We thought this would be a perfect opportunity to help the Scouts and our community!
Would you be willing to save and donate your refundable bottles and cans to the Boy Scouts if you could use our app to schedule a free pick-up from your home?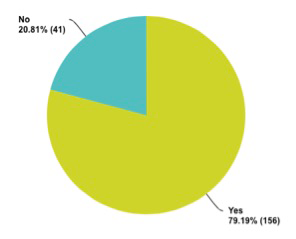 We've partnered with the Scouts to provide them with the opportunity to collect recyclables and earn money for their organization! Paying your own way is a fundamental principle of the Boy Scouts of America. It is one of the reasons why no solicitations (requests for contributions from individuals or the community) are permitted by units. Young people in Scouting are taught early on that if they want something in life, they need to earn it. The finance plan of any unit should include participation by the Scouts. Go Trashy is proud to provide the Scouts with a way to fundraise through work, while saving the environment at the same time.
Check back often as our revolutionary software will soon be available to consumers! Until then, we want to hear from you and tell us what else will make this program excellent.
Our team at Go Trashy also wants to help the Scouts get the word out about this program. We have created a door hanger for Scouts to use to advertise this program. The door hangers will have their troop ID so consumers will have a way to contact the correct troop via the Go Trashy app (iPhone, Android).
Troops…. We want to hear from you! We would love to incorporate any ideas you may have as we move forward with this program. If you have ideas, would like to sign up, or want more information, please email Lisa Patz at lisa.patz@gotrashy.com.