Welcome to Curb-It, the on-demand junk hauling app that helps you organize and declutter your life.
The three step Curb-It process makes junk removal easy, fast, and affordable.
You snap of a pic of the item(s) you want gone
You get bids from multiple haulers and select your hauler of choice
In just hours, your item(s) are gone

It is that easy to clean-up, organize, or declutter!
Curb-It's background-checked haulers are eager to help customers like you.

Download Curb-It for your device and then create your account from the Sign In page.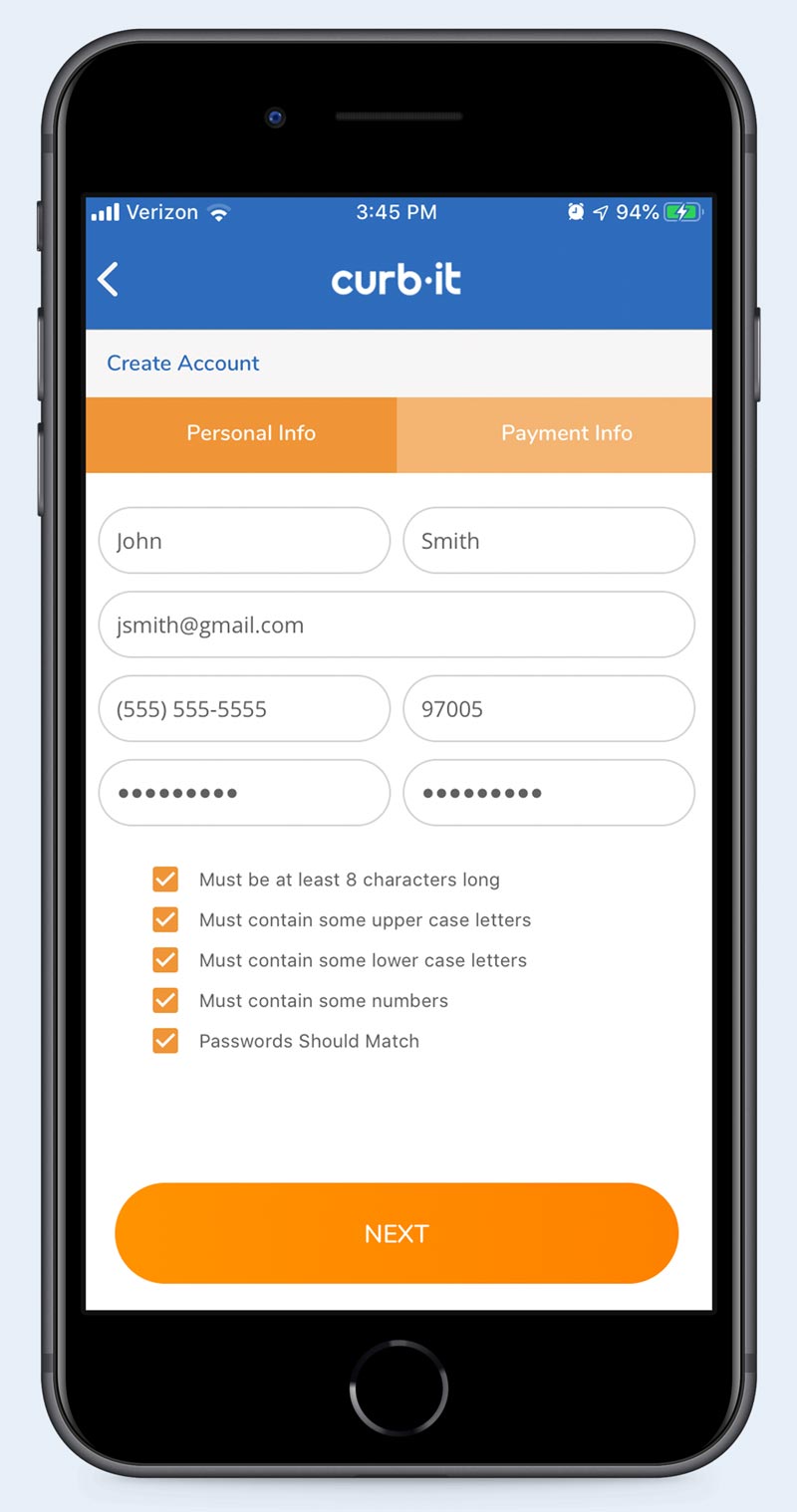 To create an account, some minimal personal information is needed in order for the Curb-It platform to send you text notifications when your published job receive bids and a junk hauling hauler progress as he is completing your job. Because of this, it is important that you enter accurate information otherwise you will not get job progress updates.
A profile picture is optional, but very helpful for haulers to identify you at the pickup job location.
Your credit or debit card will not be charged until your job has been completed. We need the credit or debit card before you can upload your job for pricing from providers. Curb-It does not store payment information. All payments are handled by Stripe.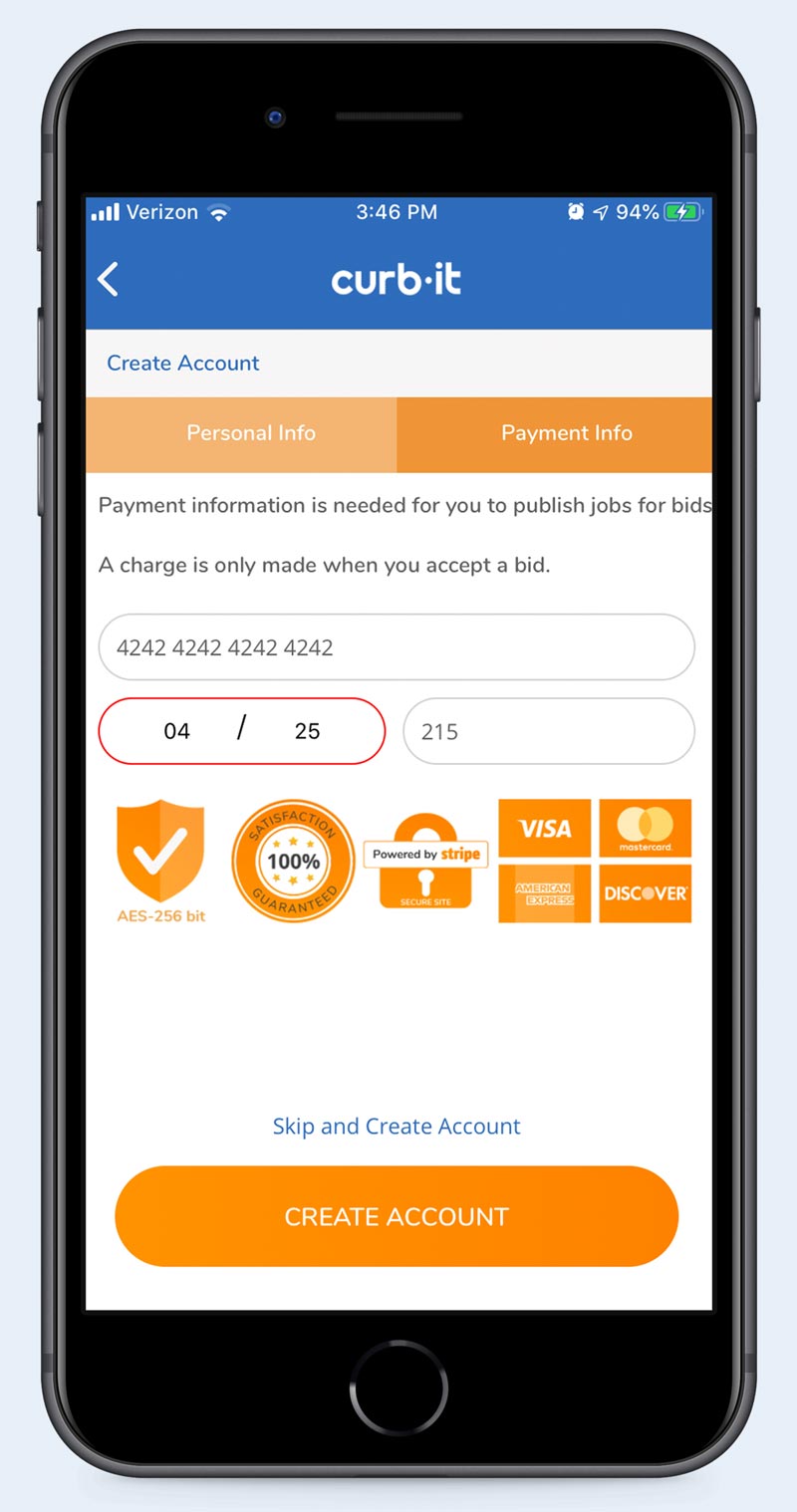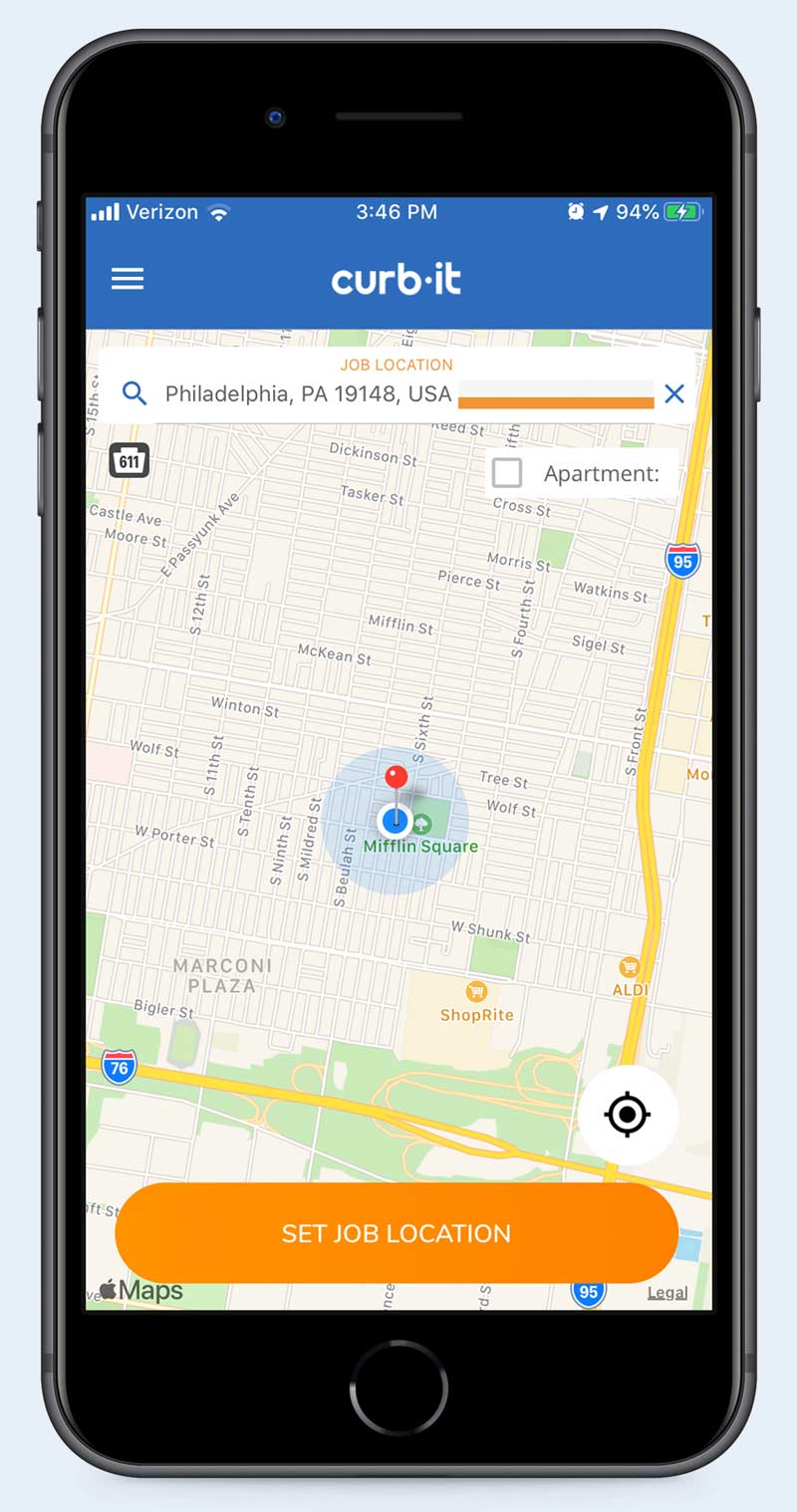 Ready to create a job? Step one is specifying the location of the job. You can either select the location on the map or type the address into the Pickup Location box.
If you live in an apartment, remember to type the apartment number.

Provide the Details of Your Job
Now it is time to provide the details of your job. You must upload at least one photo and may upload up to five photos of the job. This helps haulers make accurate bids. Please specify a timeframe for the job while sharing any additional details that would be helpful to the potential hauler.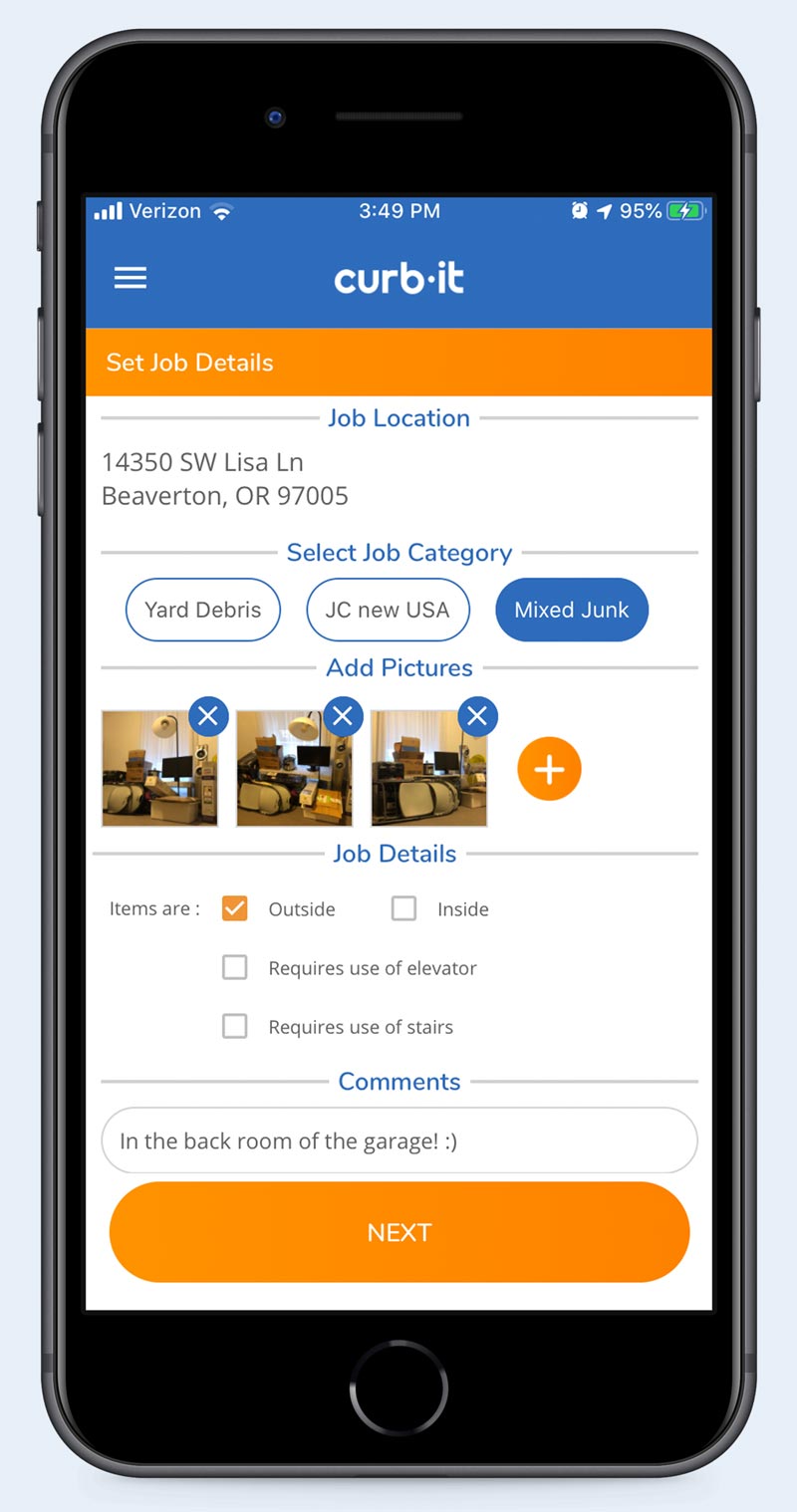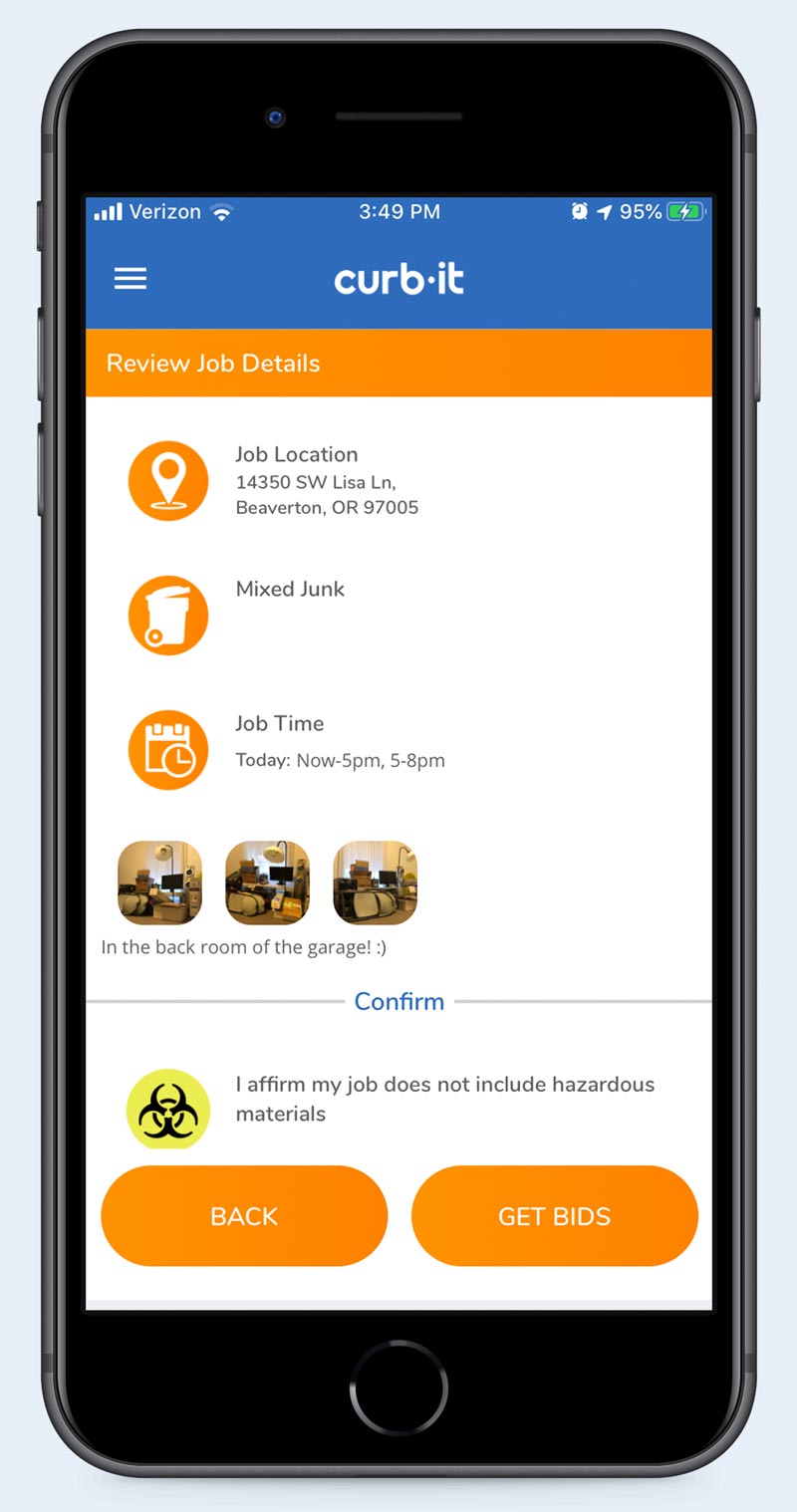 Before you post your job, you will have the opportunity to make any changes or corrections. Please ensure the accuracy of anything you entered. If you believe you may have hazardous materials, please disclose these concerns. Hazardous materials vary from region to region.


Once you have posted your job, haulers are notified and begin to review the job details. You are notified as each bid is placed. You can view each provider's profile photo and star rating to help you make the best choice. The bidding time is fixed, so select the right fit when you see it!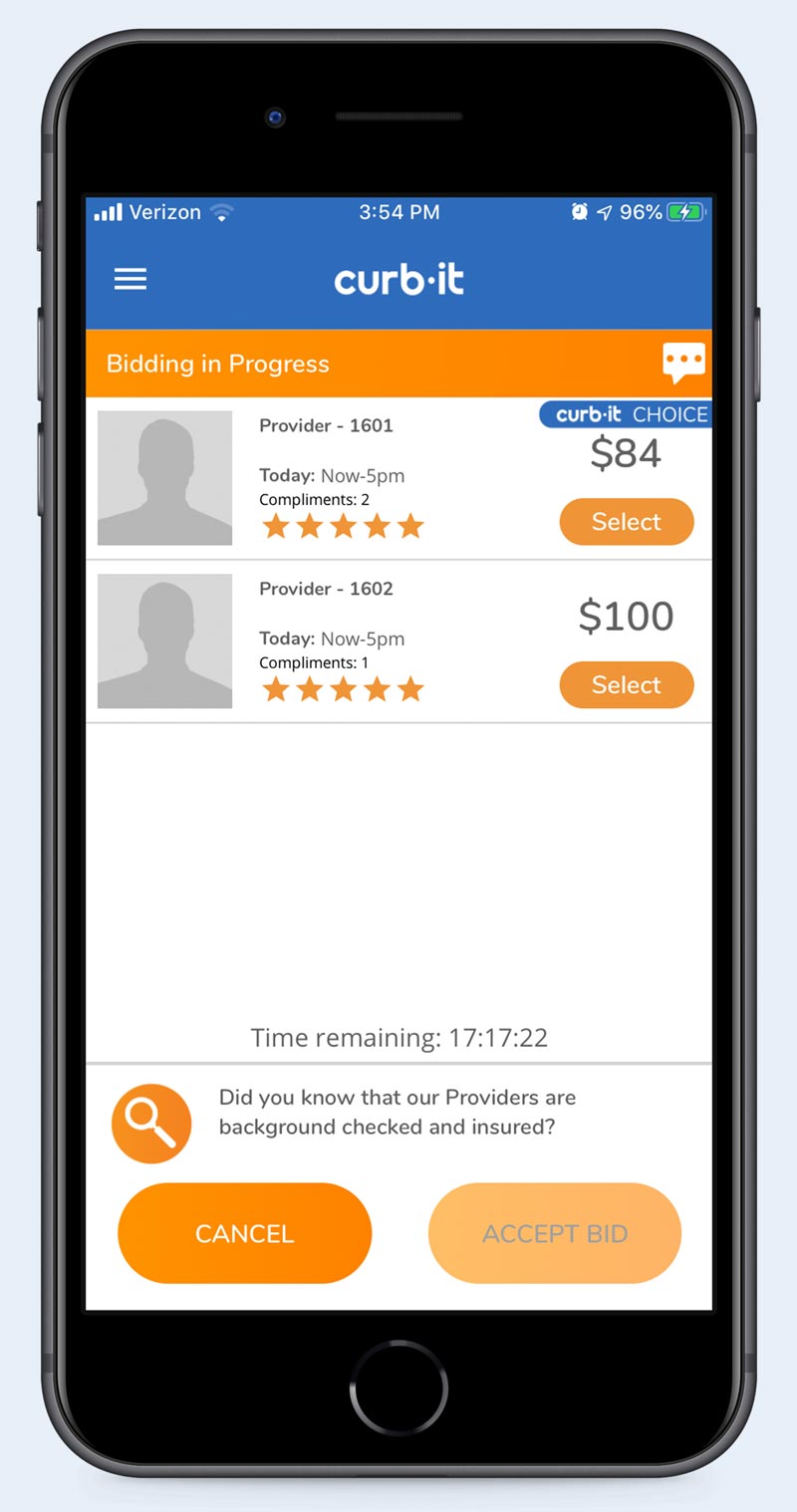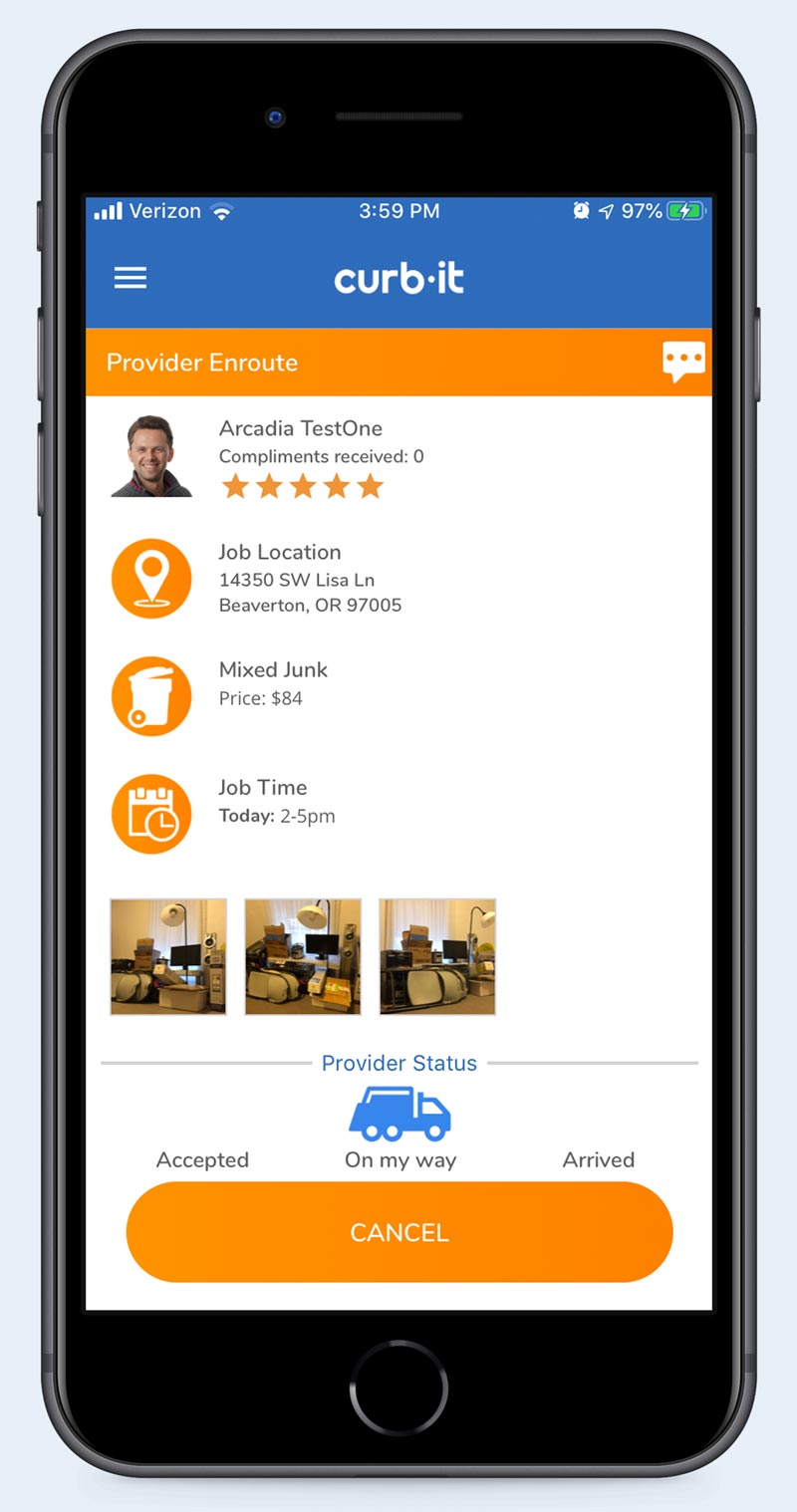 Track the Provider's Progress
Once you have accepted the bid, you can track the provider's progress in the app. Progress is shown with a Blue Dump Truck icon representing the hauler. The truck will appear over Accepted, On My Way, or Arrived, to help you track the progress.

When the hauler has completed the job, you will be notified and asked to rate your Curb-It hauler.