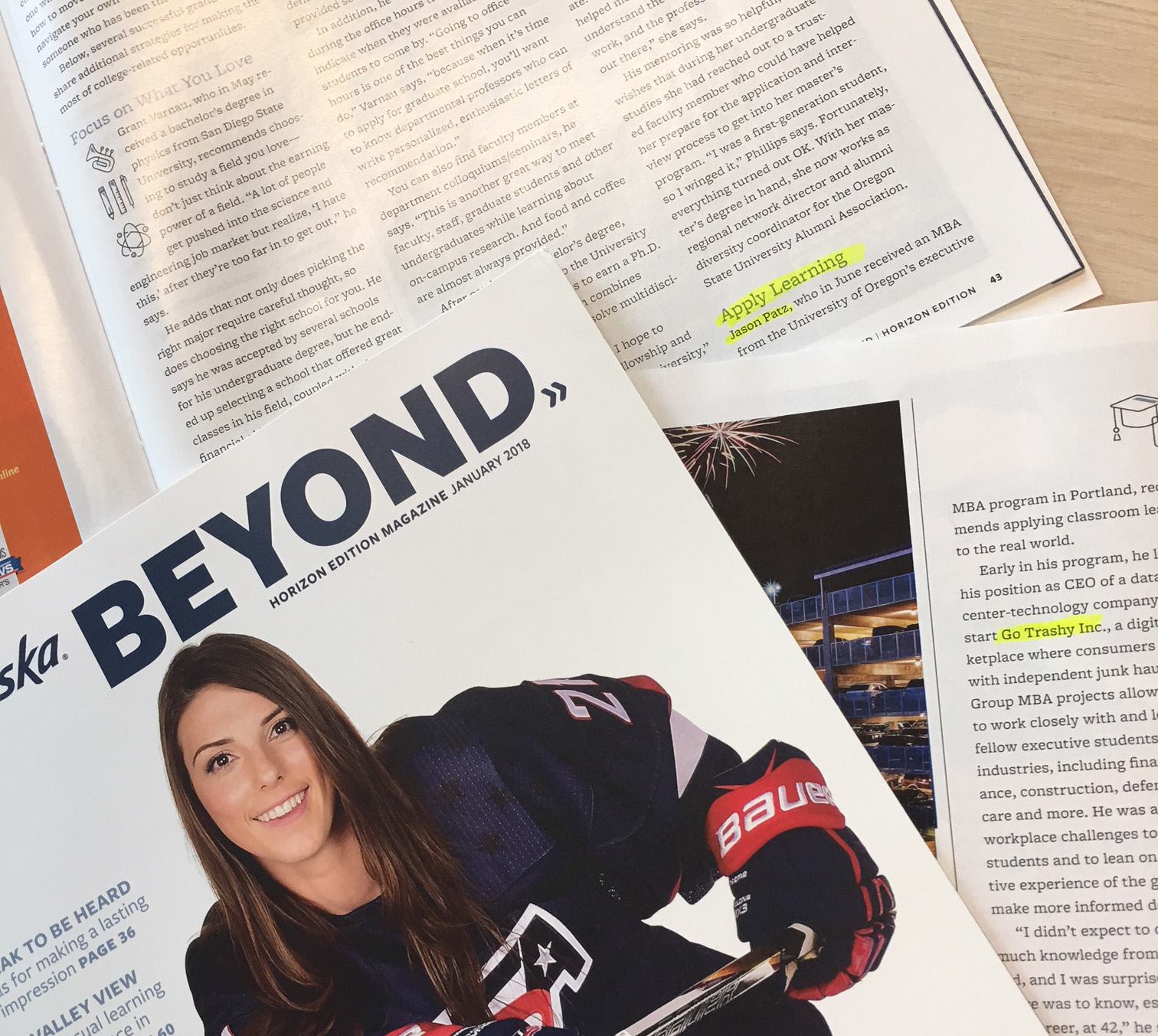 Go Trashy was recently featured in Alaska Beyond, the official Alaska Airlines magazine! What follows is the excerpt of the interview with Jason Patz, Go Trashy Inc, founder. Click the link following the excerpt to read the entire PDF article.
Apply Learning
Jason Patz, who in June received an MBA from the University of Oregon's executive MBA program in Portland, recommends applying classroom learning to the real world.
Early in his program, he left his position as CEO of a datacenter-technology company to start Go Trashy Inc., a digital marketplace where consumers connect with independent junk haulers. Group MBA projects allowed Patz to work closely with and learn from fellow executive students in many industries, including finance, insurance, construction, defense, healthcare and more. He was able to bring workplace challenges to his fellow students and to learn on the collective experience of the group to help make more informed decisions.
"I didn't expect to capture as much knowledge form school as I did, and I was surprised at how much there was to know, especially later in my career, at 42," he says. "The MBA program had me thinking and acting on my business in ways that added value along the way, and productivity was improved as a result."
For example, marketing classes offered frameworks for high-level producer strategy and market entry, he says. Economic components of this MBA program helped him "understand how business decisions should e made, even when at times seeming counterintuitive. These courses and frameworks helped me to secure significant funding for the business, because we were able to deliver a more convincing investor pitch."
For the full PDF article, click here!!