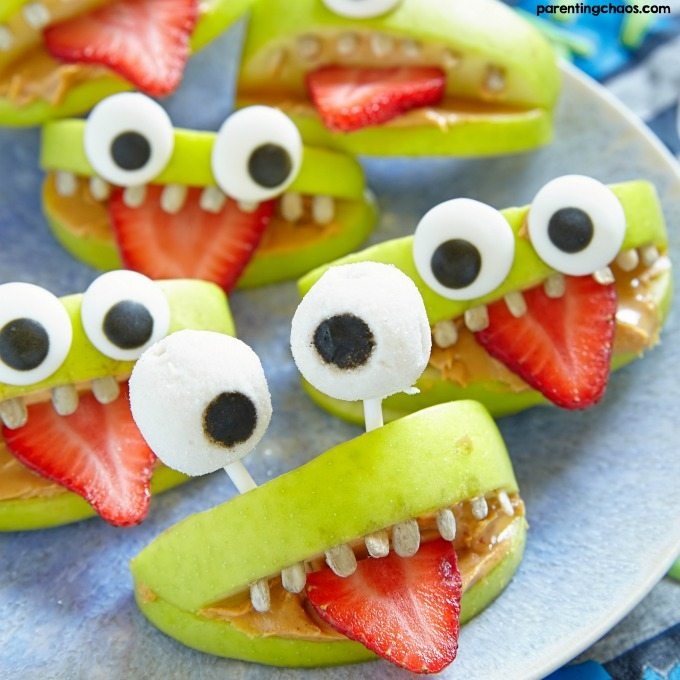 Bat Cupcakes
Ingredients:
1 Devil's Food Cake Mix (or preferred flavor)
Oreo Cookies
Favorite Frosting – chocolate is recommended
White frosting
Instructions:
Make and bake cupcakes as directed on package instructions.
Once cool, frost with a thick layer of chocolate frosting.
Add an Oreo to the center of the cupcake so it is standing upright.
Screw the top off another Oreo (just the chocolate part) and break in half. These are the bat wings! Stick them in the frosting next to the upright Oreo – the bats body.
With the white frosting, add eye whites to the body. Dap a little chocolate for eye color.
Done!
Here are a handful of our favorite treats found on other fantastic blogs:
Rice Krispie Treat Monsters
They look a lot like the adorable minions – but you can eat these! And they're deeeelicious.
https://lilluna.com/monster-rice-krispies-treats/
Pumpkin Shaped Cheese Ball
https://www.thetastybiteblog.com/2017/10/16/pumpkin-shaped-cheese-ball/
Wormy Orange Punch

https://www.tasteofhome.com/recipes/wormy-orange-punch
Monster Apples