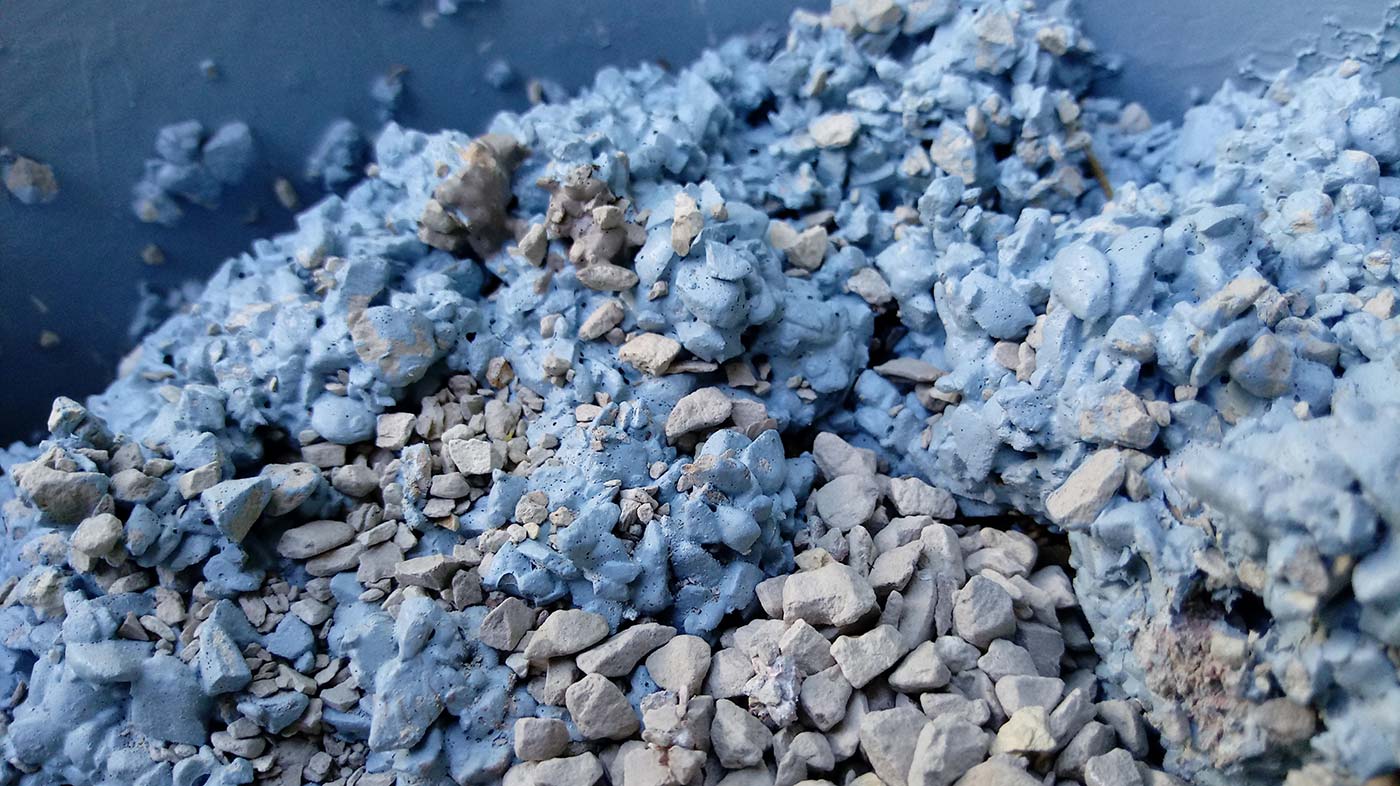 At some point in just about everyone's life, they're going to crack open a gallon of paint (or more) and slather on some color on a wall. Most of us have done it already – with varying degrees of success.
Regardless if you are a pro or a novice, leftover paint needs to be disposed of. It's a mess to begin with and isn't it considered a hazardous waste?  So, how does a person get rid of it legally, safely, and in an environmentally friendly way?
The answer depends mostly on your location. Many hazardous waste facilities and transfer stations are no longer accepting latex paint. The EPA has determined latex paint is no longer a hazardous material and, with the proper preparation, can be safely discarded with the garbage. Oil-based paint on the other hand is still accepted as a hazardous material and can be dropped off at hazardous waste drop off locations. Care needs to be taken to dispose of latex paint, but it can be done residentially by following these steps:
If there is very little left in the paint can, let it dry. Once dry, dispose of in your curbside garbage service.
If there is paint left in the can, add shredded paper and/or clay-based kitty litter and stir until it is the consistency of oatmeal.
Let dry.
Dispose of in your curbside garbage service.
Please remember, many garbage companies have weight limits on containers. So, if you have ten gallons of paint you need to dispose of, you will likely be unable to do so all at once. The added weight of the paper and kitty litter can make one gallon feel like three!
Other states, however, make latex paint disposal easy by offering paint recycling events and partnering with paint recycling companies. For a few states, Oregon and California included, Paintcare.org has a program do recycle latex paint. You can see if your state participates and find recycling stations by visiting this link: https://www.paintcare.org/drop-off-locations/#/find-a-drop-off-site.
If you find you need immediate removal of your paint collection over the past 20 years, Go Trashy can swing by and pick it up (iPhone, Android). Be sure however, to follow the guidelines above.