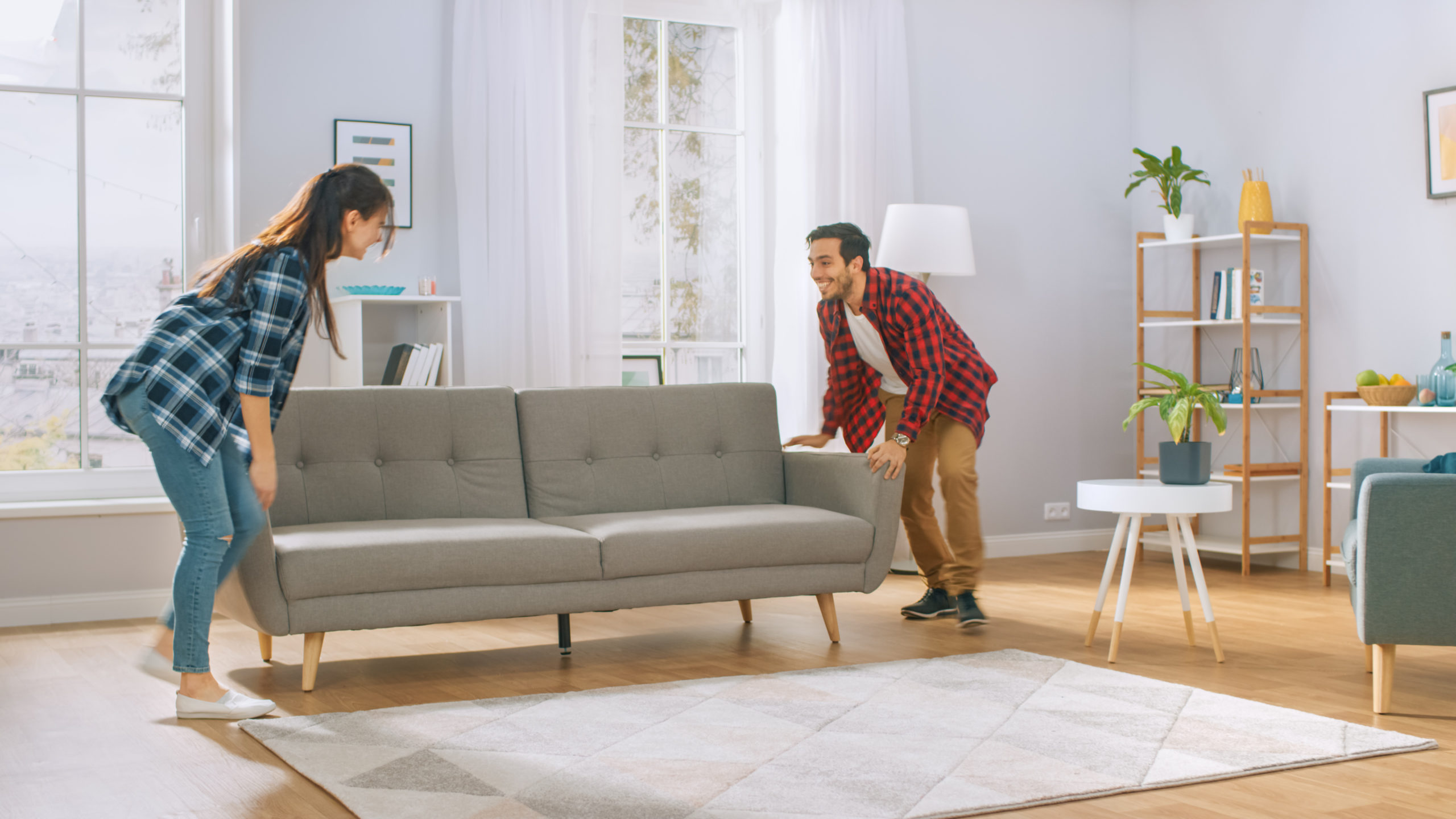 How to Get Rid of Furniture You Don't Need
by Catherine Conelly
Whether you're moving into a new home and want to start fresh with your furniture or you just want to give that whole minimalism thing a try, you may have discovered that furniture and junk removal is more tedious than you thought. Small decor items that fit in a box are an easy trip to Goodwill, but large items like a couch, coffee table or refrigerator are another story. They require more planning and more muscle to kick 'em to the curb. However, you've got options. Here are a few ideas for how to get rid of your old furniture.
Sell Your Old Furniture
If you want to try making some cash off your old furniture, apps like Letgo and Offerup make it easy to do so. Even good old Craigslist or Facebook Marketplace can help you get the job done, connecting you with people in your city who are prepared to give your furniture a new life. But there are some things you should consider first.
If you go this route, you may find that buyers are really enthusiastic about taking your junk off your hands at first, but it's not unheard of for them to flake out. It can become tedious trying to message with various buyers and coordinate a meetup. Often they'll realize they need a truck or a friend to help them pick up your large pieces of furniture (sometimes even requesting that you deliver it), and that can be a barrier to closing the deal. That all said, it's a great option if you're patient and determined to make some side cash.
Take Your Old Furniture to the Dump
If you don't really care to make an extra buck off your old furniture, you can load it up into a truck or trailer and take your items to the dump. When you rally a few friends or neighbors together who may also need to dump some large furniture that's taking up space in their garage, it's a day's work at most. However, if you weren't willing or able to deliver to potential buyers for money, you're probably not willing to deliver it to the dump for free. In fact, sometimes you have to pay them to let you dump your furniture, and you still have to do all the heavy lifting.
Hire a Hauler
The best option for most people is to hire a Curb-It Hauler to take your items off your hands. It's a simple and affordable process, and there are no limits to the size and amount of furniture you can get rid of. And the best part? Forget about breaking a sweat and burning a day moving furniture. Someone else does it for you — and you can opt for a safe, contact-free experience too, if you'd like!
Here's how it works: You snap a picture of your old furniture and upload it to the Curb-It App where hundreds of Haulers in your area are on stand-by to give you a quote. You can review their ratings and reviews (all go through background checks as well), and pick the right hauler for the job. They do the heavy lifting and the hauling — and just like that, you can focus on enjoying your clutter-free home!
Catherine Conelly is a former beauty and health editor turned freelance writer and digital marketer. She's written for Shape, Thrillist, PopSugar and StyleCaster. Her work has also appeared on Forbes, Entrepreneur, the Glassdoor blog, and Adidas Game Plan A.