Curb-It is the simplest way to get rid of your unwanted stuff – from donations to yard debris to old appliances – giving you more room to live.
It's as easy as downloading the app, a trusted Curb-It Hauler will come pick up your junk!
How Works
Snap a Photo
Take a photo of the items you want gone and upload to receive multiple bids. We handle it all – big and small, Residential and Commercial.

Hire a Hauler
Compare Haulers' bids, star ratings and number of jobs they've performed. Award the job to the Hauler of your choice.

Pay When It's Gone!
When the job is complete, your payment will automatically complete too. You'll receive email confirmation and a receipt – how easy is that?!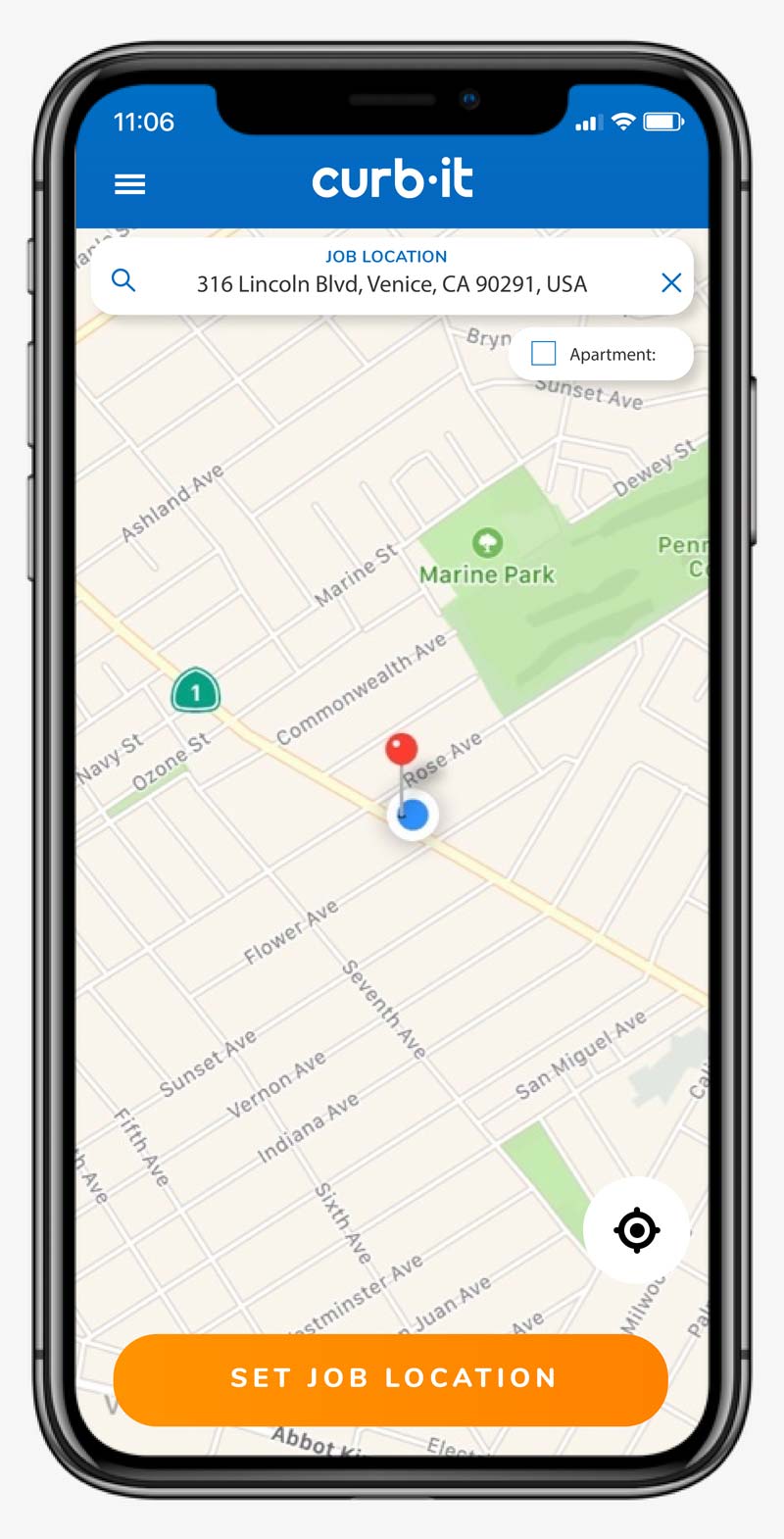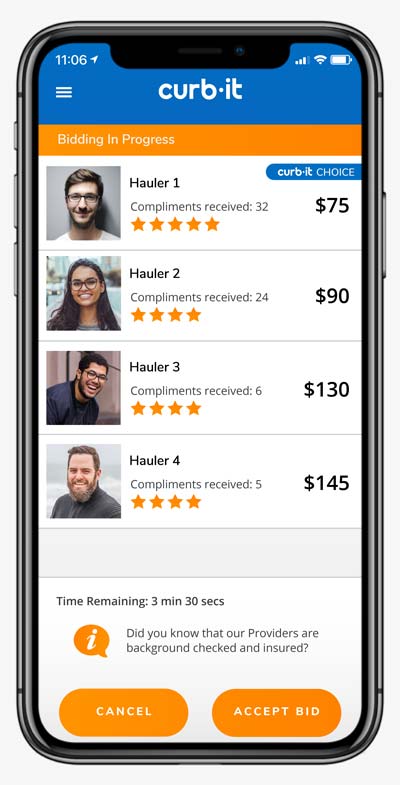 Removes Unwanted Items
From Your Home, Yard or Curb!
And don't worry about sorting –
our Curb-It Haulers will make sure your items get to the right location.
Donations
Affordable
Upfront pricing. Curb-It Haulers compete for your business and you hire the Hauler with the best rate for you.
Fast
Our Curb-It Haulers are nearby, and available seven days a week.
Eco-Friendly
We pride ourselves on upcycling and recycling, and avoid the landfill whenever possible.
Safe
All Haulers are background checked and insured. And there's no need to be present for your junk pickup.
They Curbed-It,
and They Loved It!
On time, very helpful and professional. The app is incredibly convenient. I highly recommend!
How awesome is it to clean out your garage and have all the junk hauled away in an hour? I am so happy to have found an affordable way to have junk removed and it happens so quick!
I tried Curb-It and was very pleased. It was easy and my things were picked up in 30 minutes.
As a busy working mom, Curb-It has been a lifesaver. I can usually find time to clean stuff out and make a trip to the dump, but I never have time for both.
They Curbed-It,
And They Loved It!
Haulers may keep, sell, or donate anything they want before proper disposal if items are reusable.
We are certified by most apartment buildings and have approved partnerships with various homeowner associations.
We deposit 80% (less cc fees) of each job price directly into Hauler bank account after the job is completed. It takes about 3 days depending on your bank.
Customer transactions are completed through the apps, and multiple customer credit cards are now accepted to avoid bounced or declined payment.
Learn More About
Become a Hauler
Work where and when you want. Earn what you need. Signing up to be a Curb-It Hauler is simple and easy, start today!


Business Services
Curb-It offers customized solutions for a variety of needs and situations for all types of businesses, big and small.


Have a Question?
Check out our Frequently Asked Questions for more information about Curb-It's services, policies, guides and more!