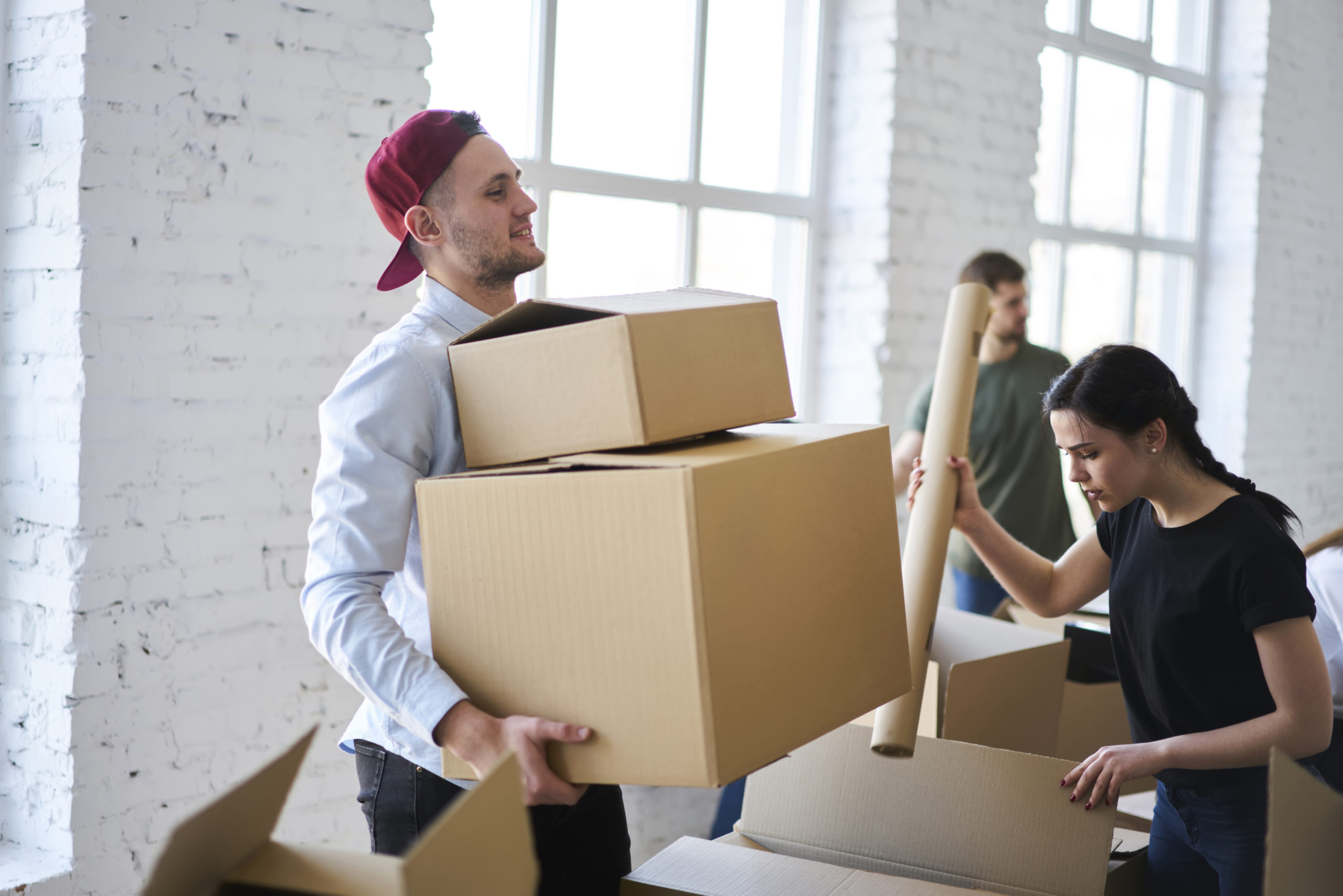 How to Prepare for an Office Move in 4 Steps
by Lorna Hordos
An office move is both exciting and downright daunting, but to minimize the intimidating part of your adventure, prepare wisely and well in advance. Every business is different, so create your to-do list according to your budget and your company's needs. Use the following suggestions to personalize a four-part checklist that will help you stay on track, on budget and out of the anxiety zone as you look ahead to the unfolding reward.
Prepare Your Office Move Checklist
Even moving a small office is a big task, so plan the relocation for your slow period, if possible. Break the initial steps into manageable pieces. The Bureau website suggests starting your checklist with these key undertakings if you're in the earliest stages of planning a move:
Shortlist locations based on the area that makes the most sense for you and your venture. Why are you moving? There's at least one main reason you're scouting for somewhere new to set up shop, such as lower overhead costs, shorter commute or a more-suitable locale from which to develop your brand and find talent.
Discuss the move. Address everyone involved — shareholders, board members, department heads, associates, office administrators and staff, even customers. This isn't just a courtesy (or legal) notification; it's a chance to ask for feedback — the pros and the cons — about your choice of locations and all other aspects of the oncoming changes.
Assign moving roles to staff, including someone to lead the team, under your ultimate direction. It's wise to give everyone sufficient time to consider their roles, then hold a meeting or brainstorming session to catch any overlooked details, potential problems or relocation costs.
Prepare for the Costs (and Negotiations and Bids)
For many companies, going over budget on, well, anything could result in a catastrophe. Consider all moving costs and ways to keep them low, while factoring in extra dollars for unexpected expenses.
Depending on your situation, the costs might include:
First month's rent. Before signing a lease, negotiate the contract with the landlord. Can you work out a free or postponed first month or two (or three)? What about asking the landlord to cap future rent increases? Are they willing to pay for installing new flooring, repainting the space, or even moving walls or partitions to suit your needs?
Downtime. Contemplate ways your staff can work remotely to alleviate time lost during the move and setup processes, if they aren't already working from home as much as possible.
Professional moving costs and moving insurance. Office movers specialize in transporting and reassembling essential equipment that you rely on to do business. Get a few quotes, but also check reviews and ask about insurance policies. Typically, the more you have to move, the higher the cost, so rather than transport, say, an old copier that needs frequent servicing, consider parting with it beforehand. Arrange to have any replacement equipment delivered to the new office by the retailer; their delivery is typically free, and might include setup.
Storage. Should you pay to store dated furniture and old, unreliable devices in the interim, and move these items twice? Again, it may be best to sell, donate or dispose of such items, and upgrade to suit the new digs.
Junk removal service. For many business owners, making a fresh start means an overhaul, instead of hauling along their tired equipment; dated office staples; and uncomfortable furniture or battered, broken break-room appliances. Whether you'll donate or dump the unneeded stuff, think about choosing a one-shot, no-contact junk removal or furniture disposal service near you, such as a Curb-It Hauler, who will bid on the whole lot, collect it and take it all where it should go.
Advertising your move. Budget for notifying customers, suppliers and local media about your new location so you don't lose any business as a result of the move.
Employee costs. Set aside funds for staff overtime to help with the move, getting everything up and running, and acclimating to the changes.
Take Inventory: Move It or Lose It?
It's likely that not everything will make the move with you, but how do you keep everything organized? Inventory the items being disposed of and those remaining. Use these lists to plan ahead; maybe you won't need to replace some of the dated items you part with. For instance, should you replace all clunky desktop computers with new ones when your employees work from home more often than they used to? Laptops may suffice.
Make a Timeline and Think Ahead
The Bureau explains that it could take three to six (if not more) months to plan and complete a move, depending on the size of your venture, so prepare your checklist with a timeline of priorities from day one. Will you hire an office-design firm to help you configure the best workflow for the next company space? An efficient layout is a key to productivity, but can take weeks or months of planning. Book your professionals, such as a business designer and office mover, months in advance.
With your move and design plans scheduled and your Curb-It Hauler standing by, you can focus on crossing other to-do's off your checklist, inching closer to opening day — and an office party to celebrate what the new home base for your business means for its future.
Lorna Hordos is a home-improvement business owner and freelance writer. She has composed thousands of friendly, helpful home and business articles for numerous clients, including WordPress.com, AZCentral Business, Bizfluent, Kardiel, Lowe's, Daltile and ModernMom.
References:
https://www.bizjournals.com/bizjournals/how-to/growth-strategies/2015/09/lease-concessions-office-tenants-should-negotiate.html