When people say, 'I've got a bunch of junk to get rid of' it means something different to each person, doesn't it? Driving by a home that has a carport full of car parts and tires may seem like a dump to one person, but to another, it's a gold mine.
So, let's take a minute and explore the various definition of 'Junk Removal.'
Garbage
Piles of trash, broken toys and furniture, all manner of things unusable and undesirable. Larger quantities of what you normally set out for pick up for weekly garbage service pick up and what you dread taking to the dump. This is what most people think of when they hear 'junk.'
Donations
Old sofas and computer desks, boxed up clothes that are too big or small, old sound systems, VCR players and videos. All that good stuff you hung on to, but in the end, have no need for. However, there's someone out there who does.
Recyclables
Boxes, old papers, books, beer bottle collection, pop can collection… Often, when we clear out garages, offices, or homes, in general, there are a multitude of things we want to get rid of that are in fact recyclable. It still goes in the junk pile since we don't need it, but hopefully separated out into its own pile.
Yard Waste
Downed branches, lawn clippings, weeds, dead plants from an inherited brown thumb. Whether it's from a storm or the great yard overhaul, yard waste is a fact of life. Many counties are refusing yard waste in garbage these days, so it's necessary to find an alternative way to dispose of the yard waste junk.
Lumber
Renovated tree house, torn down chicken coop, spare boards from the new shed construction. It's hard to keep spare lumber looking good on a property.
No matter how you define junk removal, there's one company that can take it all. If it's a bag of garbage, a container of yard waste, or a little bit of everything no job is too little or too large for Curb-It (iPhone, Android).
Rest assured that we separate our loads and avoid the landfill whenever possible. We are doing all we can to boost our country's standing as a model for refuse management. Thanks to the research done by Center for American Progress and shared by Green Tech Media, we can see how important every little contribution makes.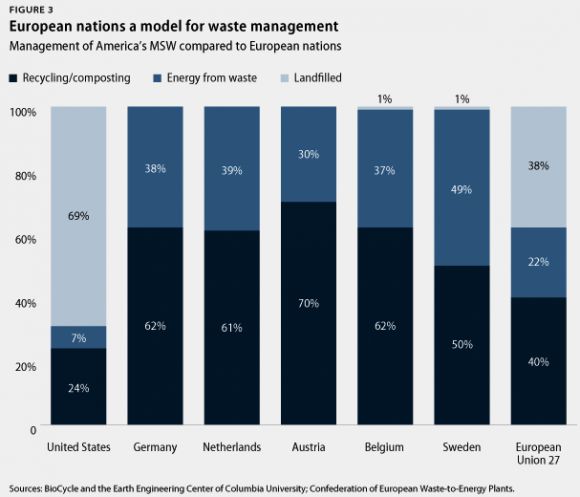 Your junk is our business. Download the app today ((iPhone, Android)) and we'll haul it away.