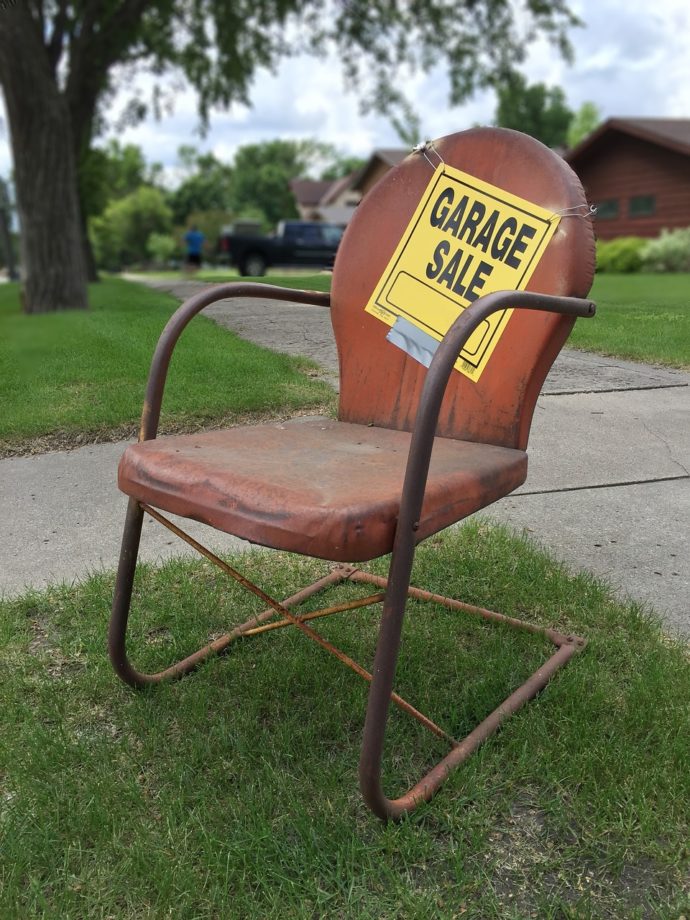 The Summer of Garage Sales
Every year seems to get warmer – or colder depending on the season. But as far as summers go, that's excellent news for garage sale hosts and groupies.
If you are a garage sale groupie, you know the best place to check out the sales is at an HOA (Home Owners Association). If you are part of an HOA or an HOA manager, you know garage sales are a double-edged sword.
Surely not. How could it be anything but awesome?
HOA managers: this post is for you.
Organizing an HOA garage sale can be a little nutty, but still fun. It's after the garage sale weekend is over that the bumps arise. Residents are tired from the long weekend, and the junk starts to linger. That's an HOA no-no. So, how do you motivate your residents to dispose of their unwanted garage sale items?
An Easy Solution
Consider including the solution in the HOA dues, or arranging a group pick up with the touch of your finger(iPhone, Android). All garage sale participants would have to do is set out the items to be donated, recycled, or tossed at the curb and a Go Trashy hauler will conveniently remove it. Residents don't even have to be there!
It's a win-win. Residents get the convenience of curbside junk removal and knowing their unused items are going to a better place. You, as an HOA manager get peace of mind and the confidence that the neighborhood will be clean as ever and back to standard.