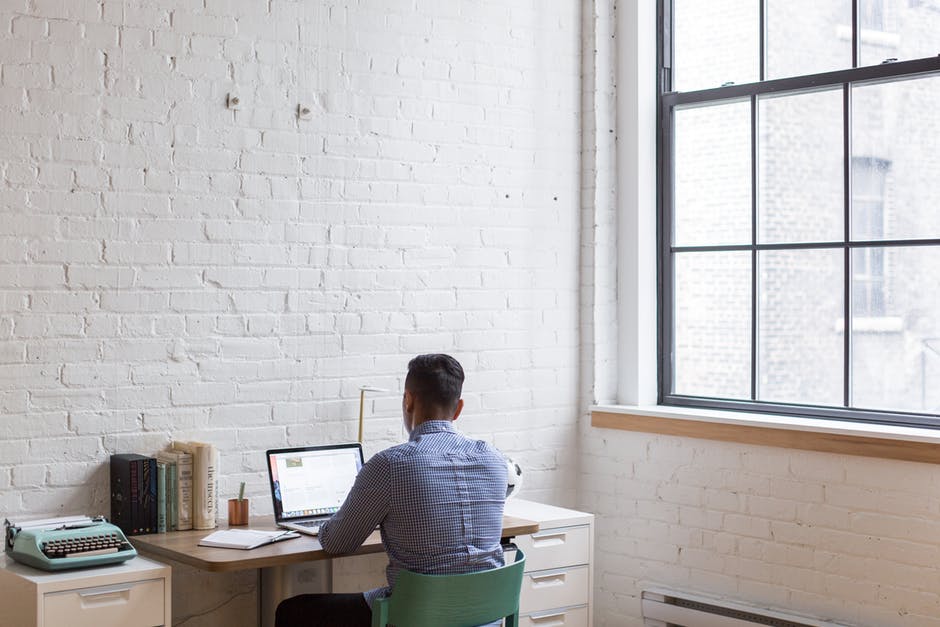 A few things to consider before setting up your new home office or home business
The home office user I see most often falls into one of three categories. Some folks work for a company with schedule and location flexibility. Others are freelancers and gig employees. And then there are the small startups and solopreneurships, where you or your tiny team take up the extra space in a garage or basement.
These days there's a romance attached to working from home. There is the true side of that romance –– one which resonates flexibility, freedom, control. Then there is the less truthful side portrayed on HBO's Silicon Valley, or in countless entrepreneurial success story fairy tales. People dream of starting like Jobs and Wozniak did: in a garage in a quiet neighborhood. That's Apple's story, though, not yours.
Whether you fall into one of these three categories or not, there are some valuable facets to explore with each group. Working out of the house can save you loads of money, or it can end up costing you in the end. You have to carefully consider how your work best, what your clients or customers require, and whether you have the physical, spacial requirements necessary. Without a clean, functional space, it's nearly impossible to succeed, and if you are the outgoing, Type A executive that lives in meetings, you may be miserable with the isolation and digital connection of a work from home gig.
Here are some things to consider for folks in each of these groups
The Work Flex and Work From Home Employee
With the rising cost of leasing, owning, or maintaining office space, it's no wonder that companies are turning employees back toward the home. Add in the cost of commuting and parking, and you have a strong argument for the elimination of the formal office space altogether.
Be forewarned. This life is not for everyone. Do you love the phone, or are you completely comfortable meeting with coworkers, managers, and clients solely through email and the occasional video chat? It can be a quiet life. It's one that many designers, writers, or self-motivated sales execs enjoy, but if you enjoy the spontaneity of a day at the office with your peers, you might think twice about stepping away from the cubicle.
If you're in this group, you're not going to be saving as much as some of the others. It seems like the money should pile-up, right? You're saving on gas and parking, not to mention all that time you get back without a commute. True, but if your company provides an office space for you, even if they do not care that you are physically there, you cannot take advantage of tax and expense savings at your home office.
Even though it's just your office away from the office, you need to dedicate yourself a particular space. Don't try to work from the couch. No matter who you are, your productivity –– therefore your profitability ––  will suffer. It literally costs you money not to have a quiet, productive workspace.
The Freelancer or Gig Office
With this group, it is even more vitally important that you consider how you work best. I have friends I love dearly that would suffer immeasurable misery if they had to work in isolation. Maybe you can hold yourself accountable and stay focused with no outside help or direction, but can you go five days a week fifty weeks a year without running your brand new idea by someone as it floats into your head?
Organization becomes important as your business grows and begins to succeed. When you're working alone you have to keep every element and moving piece of your business in properly functioning order. When you waste time looking for files on a crowded cloud drive or when piles of your family sporting goods crowd your access to that desk you hardly ever touch, dollars start flying out the window. Your autonomy is not a quantifiable financial metric, but your time and productivity are. You simply have to call the trash removal service or utilize a junk hauling app to get the garage or attic clean and functional.
If you are a service business or a are in some way relying on a steady client base, you will likely require a meeting space. The local coffee shop meetings get to be expensive and time consuming, so find a space in your home that is away from your family and inviting for clients. Try to use a space near an outside door for easy coming-and-going, and use a space that's close to a bathroom –– preferably not the bathroom your family uses most.
The Small Company Saving on Office Space
As with all three groups, you too need to find or create an organized, functional, efficient space where your employees can focus and concentrate for long periods of time. With a company, however, you also need good collaboration and meeting space. It's another situation where a quality, professional junk hauler should be your first call. Get it clean, get it organized, then bring in the team.
Before you bring your small team into the that mother-in-law suite over the garage, think seriously about the impact this will have on your family. Are the savings on the space worth the occasional 4:30 p.m. game of Frogger in the driveway as your wife leaves to get the kids and your sales leader tries to get back into the office?
When it is time to clean up and clear out your office space, Go Trashy could work well for you. They can take all the junk –– sofas, TVs, bikes –– and upcycle or recycle it, and they handle the paint cans and piles of cardboard too.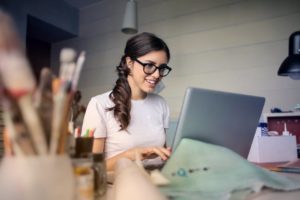 Go Trashy is on-demand junk removal
You snap a pic of the stuff you want gone
You get upfront prices from background-checked Providers
You select your Hauler and your stuff is gone within hours