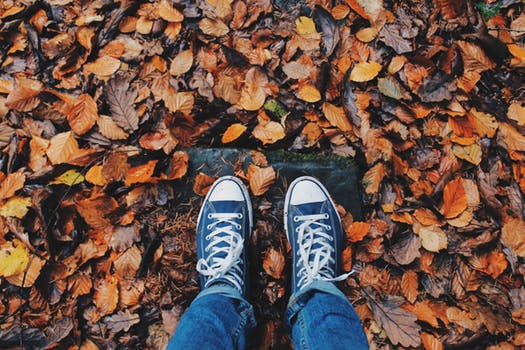 Yard waste removal and decluttering the home lead to a happier winter
If only our problems could be solved with a simple product or a pill. It's no mystery anymore; winter can leave people feeling depressed, sad, tired, and edgy. The sun is rarely seen. Rain and snow keep the ground constantly semi-soggy. In many parts of the country, daylight savings time helps us wake up, but leaves us in the dark long before the work day has ended.
If you battle from depression or seasonal affective disorder, you should seek professional guidance. Winter can be a tough season on even the healthiest of minds. There are treatments and strategies developed and disseminated by doctors and trained professionals that can help you feel better and improve your quality of life.
We want to give you a few extra weapons in the battle against the winter blues. In this case, it starts now, in the fall, while you can still get around the yard and the house without battling ice or without feeling weak from the low light of winter. Organizing and cleaning your yard and home in autumn pays dividends all winter long, until the colorful spring flowers start to brighten our days.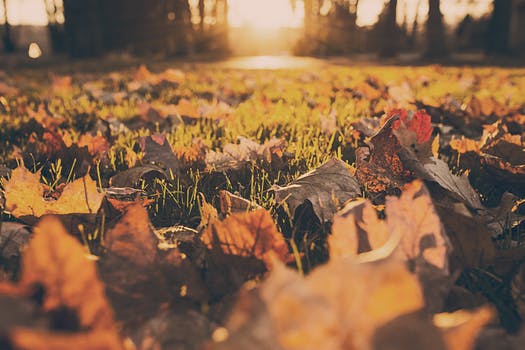 Can it really be that easy? As we said, if you need real, medical help, you should see a professional. But if you need a few extra tips that truly can brighten your winter, this is the blog for you.
Clutter, messes, and leaf-covered lawns leave us feeling stressed and overwhelmed. Once winter starts zapping what little reserves of energy you have, it becomes an insurmountable task. Even if you do manage to summon the strength to get things together in December or January, it will be too late for your yard and lawn, and getting rid of stuff from the house becomes tenuous on icy roads.
When the winter hits, you will be glad you have a green lawn, a clean garage, and an organized home. Let us help you make that happen.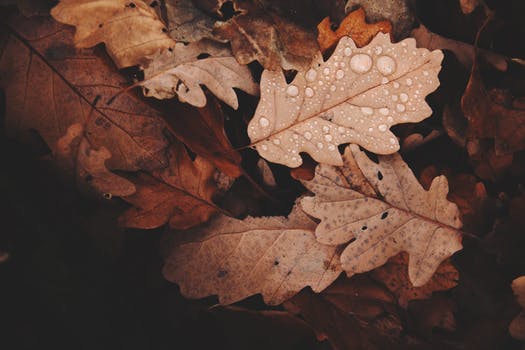 Go With the Weather
Whether you start your fall cleaning outside or inside is best left up to the weather. Raking wet leaves on a rainy day is an uphill battle you don't need to face. Instead, use the wet days to organize the house.
You may have to brave a little wind or a light drizzle to get the yard debris removal done, but you certainly don't have to do it on the coldest and wettest days.
Do One Thing at a Time
I like to start outside. The inside stuff can be done on just about any day, but the first chance I get to rake leaves, trim back summer growth on tree branches, or winterize the pool, I get out there and get it done. It's a great way to get some vitamin D from that glorious fall sunshine.
Tackle each outdoor project and each room in your house one at a time. Too often, we complicate our messes by trying to tackle projects simultaneously. We cannot multitask when we're cleaning and organizing, and we cannot be in two places at once.
There's a saying that "In order to do the dishes, you have to do the dishes." It's a about being present in what you're doing. It's about focusing, and creating a sense of flow. You will work faster in the end, even though it feels difficult at the start.
Remember the Goal
We know. Junk hauling and trips to the storage unit are tough. And no likes bagging all those fallen leaves.
When you start each individual project, remind yourself of why you are doing this. So, when you go to rake and haul the leaves, imagine your green, healthy lawn and how it will look on dreary winter days. A little green goes a long way.
If you're feeling adventurous, you might take before and after photos of each of your projects. Then, each year, you can remind yourself of the importance of this fall cleaning, and of the rewards at the end.
When you're cleaning and organizing inside, think of how special it will be to have your family or friends gathered there for the holidays. Get the living room and dining room into holiday shape by decluttering and disposing of any junk.
Bonus Tip: Share Your Story
Use Instagram stories or a Facebook album to share your stories and adventures when you work around the house. People love seeing before and after photos as your clean a messy kid's room or get the landscaping into shape. Don't get complicated. Just have fun with it.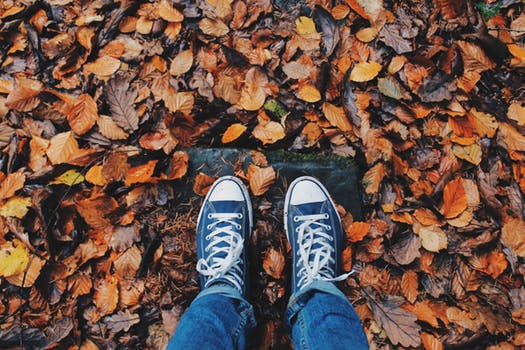 Go Trashy is on-demand junk removal
You snap a pic of the stuff you want gone
You get upfront prices from background-checked Providers
You select your Hauler and your stuff is gone within hours