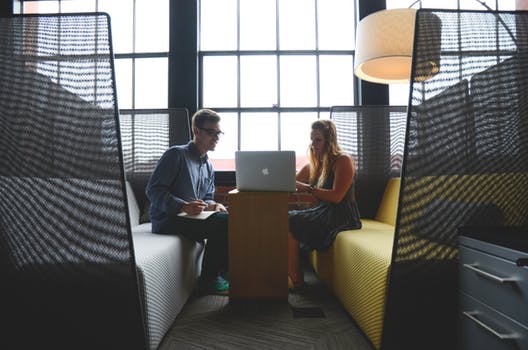 The future of the office is already upon us
More and more Americans are working for themselves or as contract employees. As the costs of benefits, health care, and salaries continue to rise, and as the work responsibilities of yesterday become the restrictions of today, both employers and employees are opting for independence and freelance work.
If you've been downtown in any major city from Indianapolis to San Antonio to Seattle, you've probably come across a coworking space. WeWork, one of the early pioneers in creating a nationwide network of coworking spaces, has a presence in over 25 U.S. cities and another couple dozen worldwide. They are taking advantage of a growing demand for affordable, flexible office space that isn't isolating and lonely.
You don't have to have a complete, empty building at your disposal to set up a coworking space. In a small town in Oregon, an interior design firm is ringed by six offices that are rented on a month by month basis. A tea shoppe on the hillside above town has a second floor with five affordable, fully furnished offices and a large conference room for rent.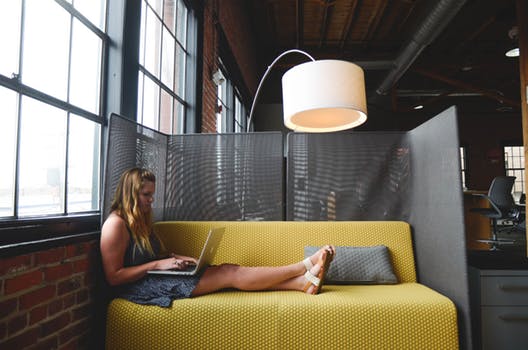 If you have an extra room or even a spare floor in your office building, coworking might be an appealing option for you. Coffee shops, apartment buildings, vacant malls, and old schools are fantastic spaces for coworking offices.
Coworking creates a great networking space for businesses and independent contractors that might not otherwise interact in any meaningful way. With shared kitchen and lounge areas, both office workers and their visiting clients are exposed to businesses they would never come across. And for anyone who has ever worked from home or started a business in their garage, the appeal of having other people in your building to interact or chat with is undeniable.
Here are a few things to consider as you set out to create the ideal coworking space.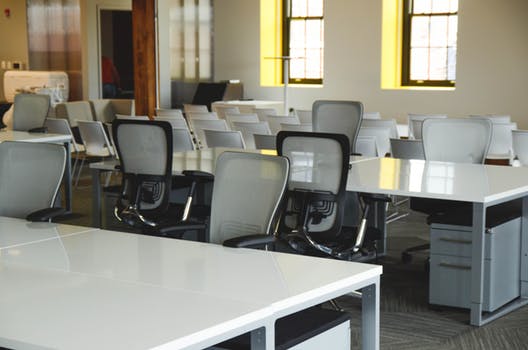 Organize and Keep Records
Where once you might have found a single sublessee, you're going to have multiple businesses vying for your space. And coworking spaces attract entrepreneurs, artists, and startups. That means turnover and constant change. You can make a lot more money getting six or seven offices at $250 a month than you can from one company paying around $1,000 a month, but you need to know who is coming and going, who is renewing leases, and who is going to upgrade to the larger office when it's available. Keep a spreadsheet and develop a system that allows you to spend as little precious time as possible playing musical chairs with your office dwellers.
Create Inviting Spaces
You have to offer furnished or partially furnished offices to attract folks and compete with the likes of WeWork or other big players. Don't go crazy. Create a budget, and then decorate and furnish your offices as best you can with what you can afford. To entice a work-from-home consultant out of the home and into the office environment, you need to design a space that she or he wants to visit daily. While your rent should be modest, many of your potential clients are deciding between working at home for free, or working in your space for a monthly fee, so you need to offer enough to tip the scales in your favor. Tip, opt for substance over style.
Diversify and Price Your Offerings
Sure, you might want to offer free coffee. It's an affordable perk. But don't give away your space for free, and remember, you have a captive audience. Can you sell sandwiches or muffins? How about commonly needed office supplies like copy paper? You can rent whiteboards, plush desk chair upgrades, or even laptops and desktops. You can also charge a modest hourly rate for conference rooms and meetings spaces. You might consider a loyalty program, with low priced meeting space for those who rent from you, and a higher public rate. Or maybe a punch card for a free sandwich every fifth hour of conference room rental. Get creative and have fun!
Keep it Immaculate
Set up regular visits from Go Trashy, the junk removal app, and hire a skilled cleaning staff. When you have shared space or space that is not "owned" by any one particular person, you have a messy space. People just don't care for your stuff the way they do their own. It's human nature. You should never have a dirty dish in the kitchen or a torn couch in the lounge. Have Go Trashy remove the junk and clutter, and use your cleaning staff to maintain the highest standards of cleanliness. When you keep it clean and neat, your renters will be more likely to do the same.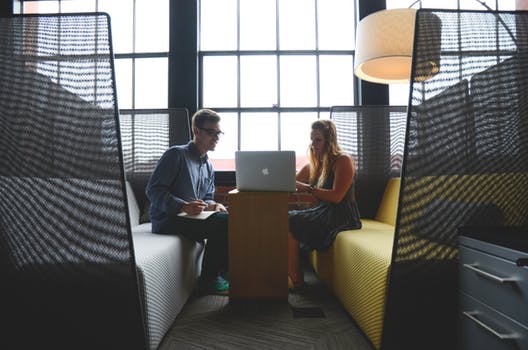 Go Trashy is on-demand junk removal
You snap a pic of the stuff you want gone
You get upfront prices from background-checked Providers
You select your Hauler and your stuff is gone within hours