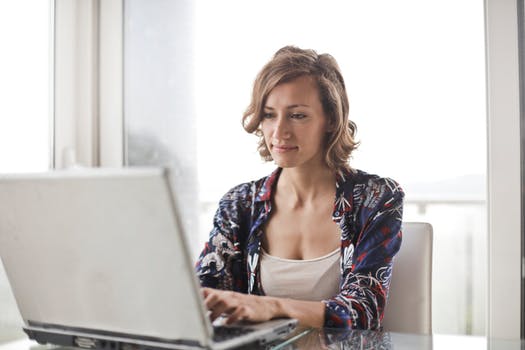 And how to avoid the common mistakes of the remote employee
There are a million good reasons to work from home. Whether you are looking to try it out of necessity or out of curiosity, working in your own space has a unique set of rewards. It's also fraught with a few traps that catch the unprepared.
To set yourself up for success and productivity in your new space, take a look our six step process. And to avoid developing bad habits that could cost you your work flexibility or even your job, take a thorough gander at our four common work from home pitfalls.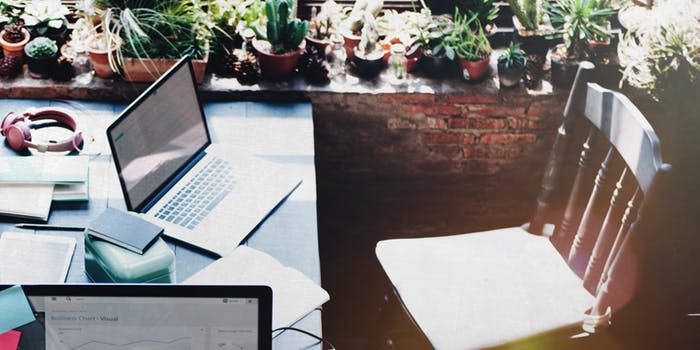 Setting Yourself Up For Success
1. Ask Permission
As we said, there are myriad good reasons to work from home. Every year millions of Americans move for work, and that often leaves a significant-other with a tough situation. Do they quit? Or can their work be done from the new location? You also have simple reasons, like being more productive when you work alone in a quiet space. Either way, work with your manager or boss to establish a firm, clear plan that works best for you and your employer.
Tip: Don't manipulate your way into a work from home situation. If it's not right for your company, your boss or coworkers might come to resent your not being there.
2. Decide Frequency
For far too many employees, it becomes an all or nothing proposition. But what if you're still in reasonable distance of your team's office space? You should make every effort to be there for the things that matter. Don't be afraid to drop in on Mondays and Fridays just to continue to build relationships and to fight off the isolation of working from home. Your colleagues will appreciate seeing how involved you are, and your mind will rest easier knowing a bit more of what's happening back at the office.
Tip: Don't be disruptive. Set up a schedule of visits and stick to it.
3. Find Your Space
You cannot work well from the kitchen table. You need to look for a dedicated space with good light, a door that closes, and plenty of room to spread out. You may have to do some rearranging, and you'll definitely have to clear out some junk, but you will be ever so grateful to have your own work cloister amid the interruptive environment of the home.
Tip: If your company does away with office space and you are required to work from home, or if you are running your own business or freelancing, you need your own room in order to take advantage of tax deductions.
4. Clean
And we mean really, really clean. You want your new office to feel new. Clutter and dust lead to stress and distraction, and there is no better time to declutter than before you move in a single piece of furniture or equipment.
Tip: Consider where you want to set your desk up knowing that you will likely be on video meetings fairly regularly since you're not at the office. The things in the background of your video frame will tell employees and clients a little bit about you, so curate that stuff.
5. Dedicate Office Only Equipment
You need your own computer, desk, chair, printer, and maybe even your own WiFi. You don't want to be wrestling your work resources back from your spouse or kids. You also need to be able to track and resupply things like printer ink and paper. You don't want to miss printing off an important document because your kids were printing book reports.
Tip: Once again freelancers and small business owners, for tax purposes, you need items dedicated specifically to your work. You can claim their depreciation and the expenses associated with running them as tax deductions.
6. Set Up For Productivity
Think of the way you work. Consider the flow of your routines and habits, and then set your dedicated office space up so that things are where they need to be when you need to use them. You will need to remain productive and successful to keep your home office and to keep your job, so put some real thought into how you organize and optimize your space just as you would if you were designing an office for you and your colleagues.
Tip: Get a few extra power strips at the local hardware store. You don't want to limit your office layout based on where outlets happen to be located.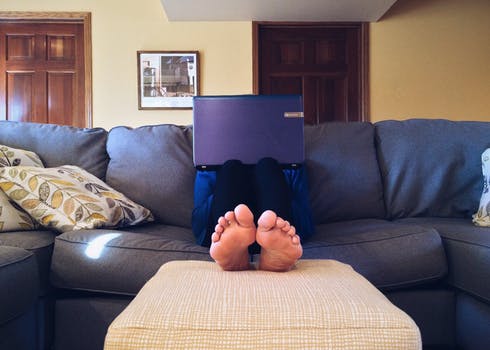 Common Work From Home Errors
1. Detaching From the Office
It can happen in many ways. You can end up out of the gossip loop, or because you are not at the table, you end up on the menu. Continue to build relationships even if you're far away physically.
2. TV in the Office
We all think we can do it. We tell ourselves we'll only watch when our favorite team is playing or during lunch. Next thing you know, you're getting started late on a project because you were finishing a rerun you've already seen three times.
3. Working in PJs
In order to be productive, we need to feel clean, healthy, and prepared. You really cannot make important decisions or carry out tough conversations when you're wearing your polka dot pajama pants.
4. Working from the Couch
You will suffer physically if you try to work from a couch or comfy chair. You need a place to sit that allows you to be productive while promoting posture and focus. Couches are for lounging and relaxing, but you are supposed to be working.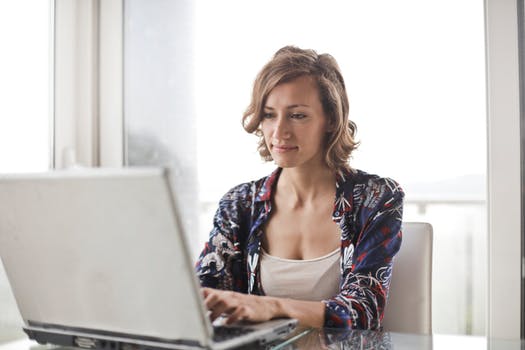 Go Trashy is on-demand junk removal
You snap a pic of the stuff you want gone
You get upfront prices from background-checked Providers
You select your Hauler and your stuff is gone within hours