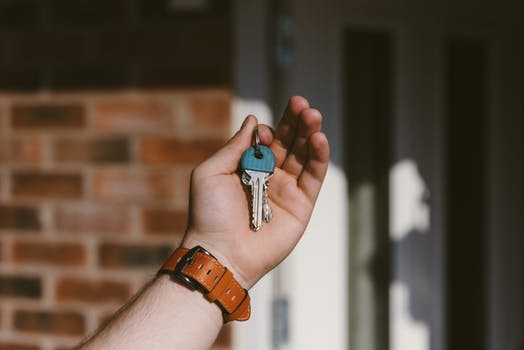 Sometimes you have to go it alone
I was fresh out of college. I put in a year in the retail industry and when I got into management, it was time for my own place. My folks still lived in town that year. They gave me their unwanted furniture and kitchen necessities. I was making the absolute minimum salary for the state at the time, so I'm not sure what I would have done without their generosity. I would have had nowhere to sit and nothing to cook with.
I also couldn't have moved in without them. I couldn't even afford a rental truck. It wasn't so much the daily cost, but those mileage rates add up quickly. It was a winter day when I got the keys. Still, I remember us all, Mom and Dad especially, red in the face and huffing and puffing with exhaustion most of the afternoon. When we were done, they bought me a good meal at the diner by the railroad stop. Dad even took the rental truck back the next day. He was paying anyway.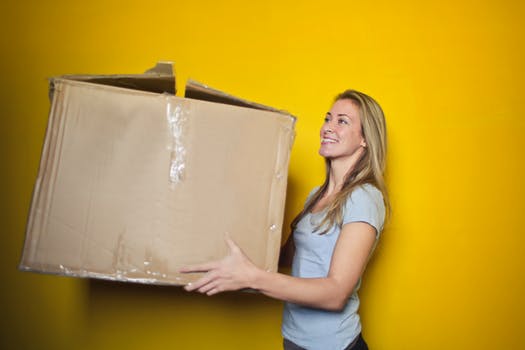 I lived there for two years. The property manager was a nice older woman who mainly kept the small driveway to the parking lot clear and monitored the large open dumpster out back. When I told her I was moving out, she asked if I needed any help. I laughed inside at the image of her lugging my dresser. I realized a moment later that she meant hired help. I couldn't afford it. I thanked her for the reference anyway, and went upstairs to start packing.
My parents had moved. My friends were either away at school or moved on to different towns. I lived in a quiet building where I knew the neighbors only by their room number, not their name. All this is to say, I was moving alone.
It wasn't easy. I didn't save much money. And I nearly got hurt.
But we do end up in these situations sometimes, don't we? I learned a lot. I'd like to help you navigate the self-move. Too many of us think it's a matter of choice, but when you cannot afford organic groceries or high speed internet, you certainly can't swing a moving service, a truck rental, a down payment, first month's rent, last month's, or a security deposit, can you? For those that have to go it alone, here's some advice, peppered with a few tales of how my day went wrong.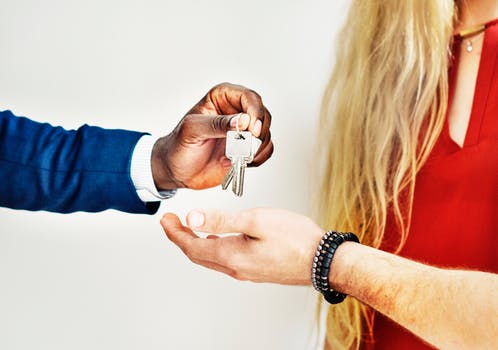 Start Early
I should have begun the process the moment I knew I was moving. By the time I started cleaning, clearing out junk, and then packing all my stuff, I ended up needing a truck. You can do local or medium distance moves in your own car or a friend's borrowed pick-up, but not if you wait until moving day. By the time you single handedly pack up the car, take a trip to the new place, unpack the car, and then head back, you will realize there isn't enough daylight. I had to put a U-Haul rental on my credit card, which was already drowning me. My paltry salary couldn't handle mistakes like this.
Minimize
Of course you clean. Of course you would rather get rid of some stuff than move it, especially when you're alone. But still, we all have too much junk, don't we? I had a huge desk. It was actually left over from my childhood. My parents helped me move it in, but I really didn't need it. I worked at work. And when I was home, I would occasionally punch the keyboard on my laptop. I really didn't need that space-hog. I didn't stop to think about that, though.
Instead, I found myself standing a few stairs below the hulking weight of the thick wooden desk as I tried to navigate the banister and the turn in the staircase. Before the second and final twist, my back audibly popped. I could feel my lower back tighten instantly. And the desk didn't fit. I had to support the weight of the desk on my aching back as I unscrewed the newel on the banister so I could sneak the desk over the rail and down to the ground below with a loud thump. I don't even want to think about the deep cuts I carved into that old wooden railing.
Start early and get rid of everything you don't completely need. The easiest way? Go Trashy, the junk removal app. Photograph the stuff you don't want, then get bids in minutes, and someone comes to get it. I had a roommate once who put her unwanted stuff on Craigslist for free, with the stipulation that the new owner had to carry it out. Whatever your style, minimize.
Get Equipment
I get that you cannot afford the rental truck. You also cannot afford to lose your security deposit or wrack up medical bills. You have to fork over just a little cash to rent a decent furniture or appliance dolly and some furniture carrying straps. With the proper lifting techniques and good equipment, I could have rolled my desk to the stairs and used the appliance dolly to navigate my way down. I still would have bumped the walls a few times, but my back would have been in better shape.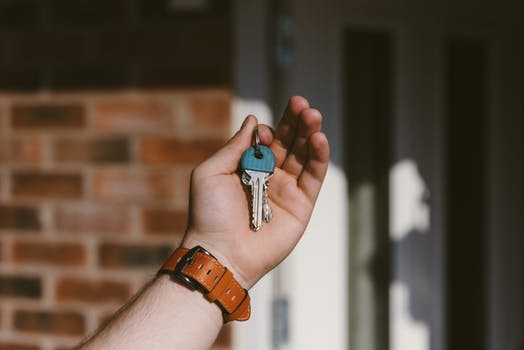 Go Trashy is on-demand junk removal
You snap a pic of the stuff you want gone
You get upfront prices from background-checked Providers
You select your Hauler and your stuff is gone within hours