Offering the right event for your residents
There is a scene in the now-finished American version of The Office in which the staff is killing time in the Dunder Mifflin parking lot because a fire broke out in the breakroom. A large red fire engine flanks Michael Scott, the boss ignoramus, as he insists that the new temp, Ryan, quiz him on business principles. Moments ago, Michael learned that Ryan was enrolled in business school. Ryan is reluctant to throw a question Michael's way, but he is the boss after all, right?
"Go ahead, Egghead, quiz me up," Michael insists.

"Is it cheaper to sign a new client or keep an existing one?" Ryan asks. I'm paraphrasing here. He gives Michael a softball. Something he can hit out of the park. Easy, right?

"It's equal," Michael says.

"It's up to ten times more expensive to sign a new client," Ryan says.

"Trick question," Michael says.
You've been in business and property management long enough to know that resident retention is essential to the stability and profit of your property. No company can survive long when they have to draw constantly from the same local pool to entice new clients. And turnover is a profit killer.
We've written before about some ways to entice and retain residents. Events are often overlooked as an affordable way to instill a sense of community pride. They shouldn't be. You can help residents feel at home with inviting, fun, engaging events that help them build relationships with their neighbors while appreciating your property's unique offerings.
You can start with any budget. You might be best to consider this a portion of your marketing budget. If you are struggling to connect with your residents online, through social networks, or in any other way, an event could be the perfect method for engaging and retaining their attention. Here are a handful of tips to ensure your event is a success.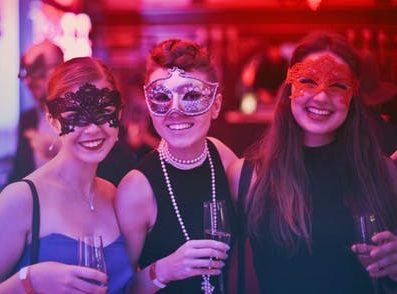 Think Fun and Local
And do it in that order. First, what would be fun to do? Don't bother asking yourself how it relates to your property or your business, simply think of ideas that would be fun to participate in. You will draw a better audience if the focus is on what fun the event offers, and not on who is throwing the event or what their agenda might be.
Use the local inspirations in your town to create something fun for your audience. If you live in a sports-crazy town, maybe you start a Sunday Funday football party. If you live in an agricultural town, you might throw Strawberry Fest or Corn Fest. When you tie something local with something fun, you have an event folks will attend.
Open Up the Invite
You don't want to be myopic about this event. Invite the community and public to see your property and what you offer. Everyone likes to know who throws the good parties town, and there is no reason that cannot be you. Your residents should still be your focus. Make sure the event is geared toward them, but don't exclude others. You will likely find that your residents beam with pride that their community could host such a great event.
If you offer an enjoyable enough event, charge a public entrance fee, and let your residents in for free. Give out VIP passes to residents, and hand out free entrance tickets to your prospective residents too. Which brings us to our last idea.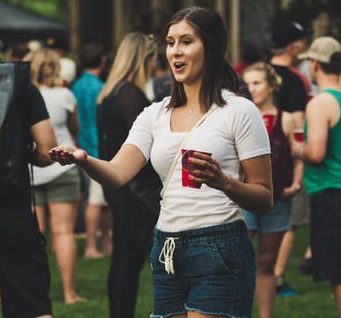 Make Some Money
Vendors should be paying you for the right to sell to your audience. Don't cater an event for your residents. Instead, have a local food truck pay you an event vendor fee ($100 to $1,000 depending on the event), and then they get exclusive rights and access to sell to your captive audience. You can start small, just like that, and then after a few years you might have a food vendor row with a tent full of artisans or exhibitors sharing their wares with your audience.
Here's An Example:
You live in a medium sized city with a young, hip vibe and tons of families. You decide they all love beer, and you have a local brewery that would like to get involved with you to throw the event.
Event: Beer Fest
Price: $5 entrance, $2 beer tokens (Residents get in free. They get four free tokens.)


Offerings:

Three local restaurants and a food truck pay you a $200 vendor fee

Your brewery sponsor provides product and takes $1 of each token

You pay $75 for three local bands to play one hour each in the evening

A local clothing and graphics company sells Beer Fest t-shirts and you get 20%


You sponsor the Kids Area and promote your family-friendly property
Go Trashy is on-demand junk removal
You snap a pic of the stuff you want gone
You get upfront prices from background-checked Providers
You select your Hauler and your stuff is gone within hours