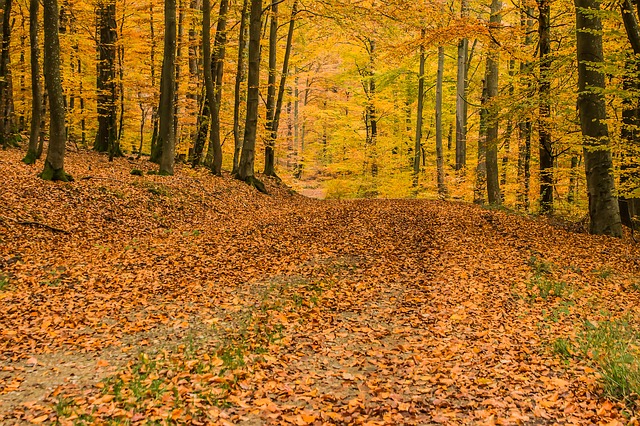 Everyone loves the crisp fall days, beautiful changes in the landscape, and apple pie. Right up until they look around the yard and see the massive mounds of leaves covering the ground. Here are three ideas to turn those fall leaves into something fun and productive.
Use the leaves for mulch
Home grown leaves are an excellent way to suppress weeds and feed the soil. Shredding the leaves and placing them around plants and trees for winter will provide best results as air and water can pass through them to reach the soil. Have bald spots in your yard? Place some shredded fall leaves in the bald spots of your yard to help it regain its health. One thing to watch out for with mulching: wind. Solution: once you've got the leaves where you want them, hose them down and that will keep them in place by joining with the soil.
Preserve the leaves
It's hard to find a person who doesn't admire the turning of leaves in fall. Cool greens of various shades turn to warm reds, oranges, and yellows. Some of the combinations are absolutely stunning and you may find yourself wishing you could preserve the moment. Well, you can! In the age of instant information with phones, computers, and tablets phone books still serve a greater purpose. Leaf pressing! This is a fun activity to do with kids as it not only is easy and safe, but sets the stage for other crafts. Simply collect the leaves that have fallen that catch your eye and place them in phone books or other such tomes. If the leaves are damp, give them extra time to dry. In a few days to a week, your leaves will be pressed and preserved.
Consider making coasters, framed art, or wreaths with the dried leaves.

Set them out for curbside composting
Wind or rain storms can add to the everyday mountain of leaves that pile up in the yard. What do you do when you have yard waste that overflows your yard waste bin? Wait until the following week? Take it to the dump? But not every dump accepts yard waste, and you don't really want to throw it away when it can be composted, right?
Go Trashy can solve that dilemma for you and save you time and money in the process. All you need to do is put your fall leaves together for pick up as you normally would, snap a picture and upload it to our app (iPhone, Android) and schedule a pick up.
Get the whole family involved and enjoy jumping in piles of leaves, laughing as the dog searches for the ball, race to see who can stuff the most bags full of leaves, and then cozy up to some cocoa as Go Trashy does the rest.