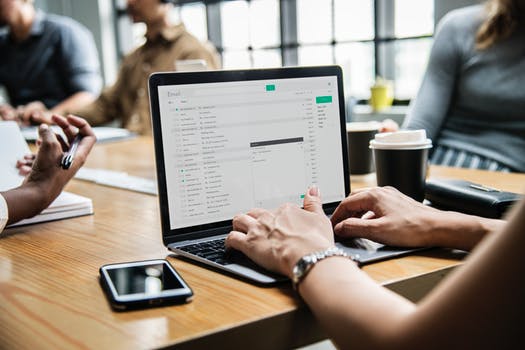 Don't let your growth negatively impact your efficiency
Congratulations are in order. Upgrading offices is sign of your continued commitment to your company and employees. All across the country, small businesses are trying their hardest to grow, thrive, and fulfill their mission.
As you notice when you run a successful business, the expenses increase as the company grows. Hopefully that happens at scale with your growing revenue. No one wants to be the victim of their own success. There are several things you should consider as your business grows and you fill in your new space.
Larger, upgraded office space means you will finally be able to grow your sales and marketing teams, which means more customers entering the funnel and a better brand reach. It also means increased payroll, higher lease prices, and all the associated increases in insurance –– from workers comp to health.
This is not to scare you off. It's time for your thriving operation to enter its new digs. Your employees deserve it. This isn't so much a warning as a sharable best practice. Maximize the productivity of your employees and teams. It's essential. To assist in offsetting your growing costs, your company has to become more efficient, organized, productive.
Your new office space presents you and your employees with both an opportunity to start over –– building better habits where before there were flaws –– and a chance to organize and clarify the design of your office with maximum efficiency in mind.
First Thing First, Clean Up
Not one single item that is not valuable to your company should make the transition from the old office to the new space. Call your junk hauling company and get all the obsolete computers, monitors, desks, chairs, and couches carried away. Companies like Go Trashy, a junk hauling app, upcycle and recycle whenever possible, so you don't have to sweat your impact on the environment. Someone else will make great use of those things.
Before you enter the new space, clean every inch –– from baseboards to windows and light fixtures to bathroom sinks. Employees who enjoy and appreciate their environment are more productive and happier. They will take less sick days. The efforts of your new cleaning crew will pay off time and again.
Then, Design With Operations in Mind
Ever walk into an office where the sales team is sitting in semi-open cubicles just outside the glass walled conference room? Offices like this are the ones where cohesion between teams is unnecessarily threatened by the very nature and practice of performing their work. Salespeople are supposed to talk clearly, loudly, and constantly. You cannot have that noise bouncing off the walls while your content marketing team is brainstorming blog ideas. Your content team will grow frustrated, and your sales team will resent the lack of appreciation for their work and their role. How you lay out the space truly matters.
Do not stop at simply considering the proximity and function of teams. Within each team, consider the flow of business. Do clients enter the space? Does everything start at one administrative desk and then get dispersed to the team? Do your more introverted employees have the privacy to think and create in the environment that best fits their style? Is the printer in the room, or is it three rooms away? Keep things in a place that facilitates productivity. Cut down on wasted time.
And Remember to Listen
No one gets the whole thing right from the start. You need to talk often with your employees to create an environment where their feedback is valued and expected, and then seek their opinions for optimizing the design and layout of the space. It's during these conversations that little pearls of insight will appear in the cloudy waters. Do not simply accommodate every employee suggestion. Instead, ask them why they think there is an issue, and listen to what they say they would do about it.
If you can better understand the effects of your office layout and design, you will be able to better enhance your teams and their assets. A highly functional, efficient office where teams appreciate each other will thrive.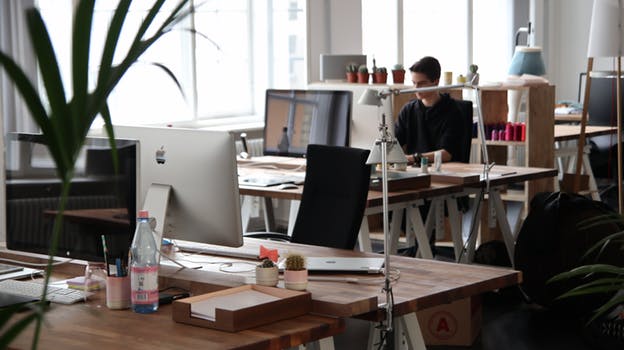 Go Trashy is on-demand junk removal
You snap a pic of the stuff you want gone
You get upfront prices from background-checked Providers
You select your Hauler and your stuff is gone within hours