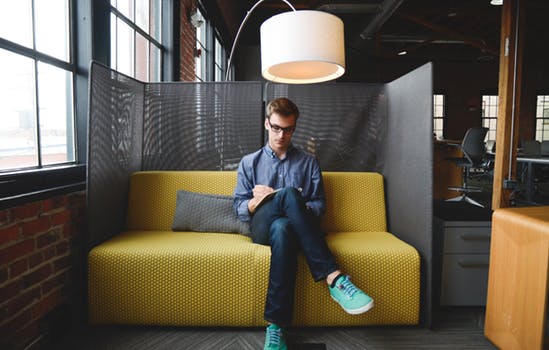 The new economy has reshaped the service industry
It's only a slight overstatement to say that a business is a living organism. In its early years, a company is reliant on assistance, advice, and care in order to make it. As it grows, other organisms come to depend on it. A fully mature company is not an island unto itself. A network of businesses rely on that company for their income, their sustenance, their livelihood.
There are too many to name, but let's look at just a few of the industries and companies that rely on other businesses. We have cleaning services, office property managers, office supply companies, and the utility or mechanical service haulers like electric, gas, water, and maintenance. Even if a company doesn't occupy a particular physical space, you still have web hosting services, email haulers, software makers, and others who depend on your business for revenue.
We have written about the sharing economy before, and it has a lot to do with what is happening to service haulers, but it's not the only factor. As technology permeates every nook and cranny of our work lives, we become less dependent on physical things like office supplies or even office buildings, which means fewer business service haulers reaping the benefits of the company's success.
And employment is changing. More and more folks are working in the gig economy or for themselves as contractors and freelancers. As more of the workforce begins to work from the home or neighborhood coffee shop, companies need less and less physical space. These independent workers also have less need for business service providers.
Let's look a few business service haulers offering modern, updated, amenable services to today's companies. There may be a few pearls of wisdom to uncover.
Go Trashy
People giggle a little at the idea of a brand new, tech-driven, easy to use platform for something as odd as junk hauling and waste removal. But Go Trashy is changing that. They work with individuals and businesses in a growing number of states across the country to help keep offices and homes free of clutter and unwanted stuff.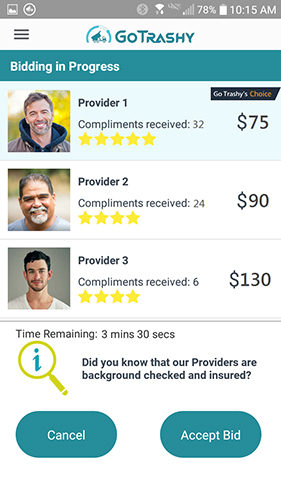 You photograph the stuff you no longer want, they connect you with a network of haulers in your area who send you bids in just minutes, and bam, your stuff is gone on-demand. You can schedule pickup times into the future too, so a company can schedule the pick up to work with their workflow.
Air BnB
These folks have changed the way business travel is done. The majority of business travelers may still opt for traditional hotel rooms, but that's changing, and fast. By offering a wide array of choices at upfront prices, and by removing the stiffer, colder feeling of a hotel on the road, Air BnB has created an affordable, homey option for business travelers.
Just like with Go Trashy's haulers, Air BnB's hosts make income in a flexible, honest way they feel proud of. And because of their rating systems and comment sections, the better work a hauler or host does, the more money they make.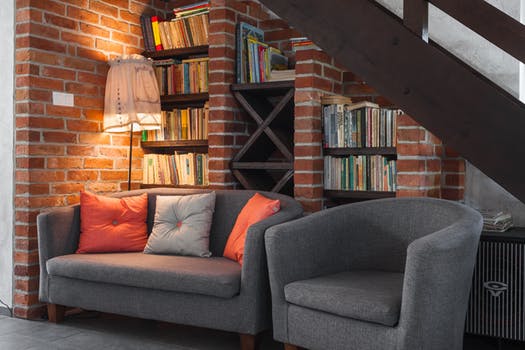 We Work
This office space company saw the changes in the workplace coming. They provide shared coworking space for startups, small companies, and individuals who need a flexible, affordable office space but don't want the commitment or expense of leasing a traditional space.
The idea has caught on quickly. We've written before about turning any office or retail space into a coworking space, and folks across the country are doing it. In a way, it's turning everyday businesses into business service providers.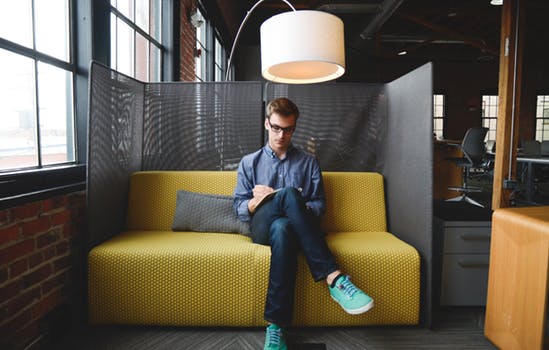 Businesses will always need each other, but the way that exchange of services happens is changing right before our eyes.
Go Trashy is on-demand junk removal
You snap a pic of the stuff you want gone
You get upfront prices from background-checked Providers
You select your Hauler and your stuff is gone within hours